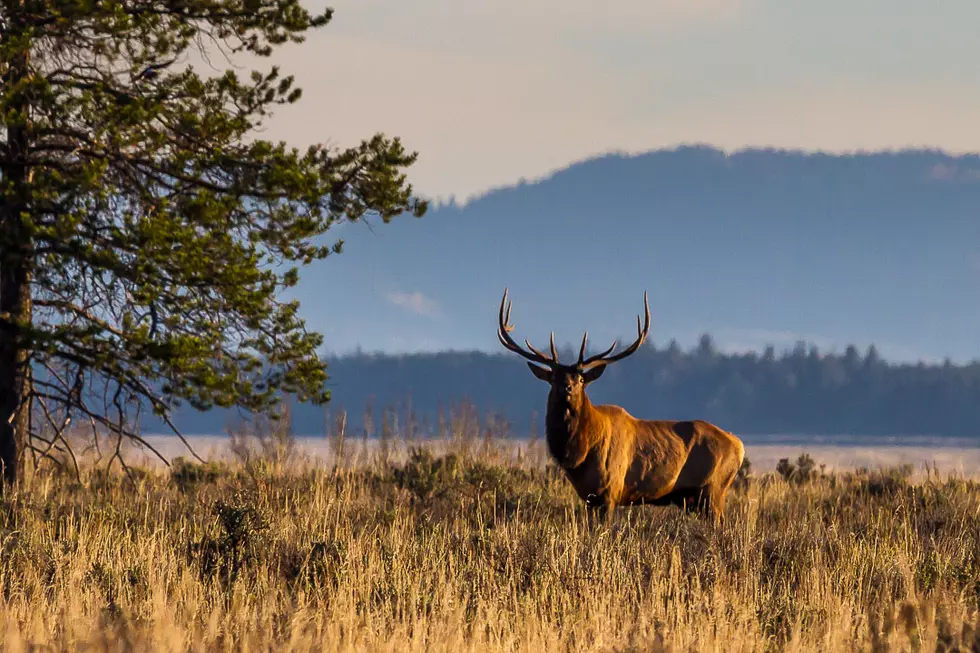 300 Pounds of Deer and Elk Meat Stolen in Lolo
A bull elk. (Mike Daniels, Townsquare Media)
It sickens me to have to write about something like this, stealing is never okay. Unfortunately, I stubbed upon a Facebook post recently that really ticked me off. A lady by the name of Kimberly Dean and her husband had just finished up an amazing hunting trip where they landed a big ol' Elk. We're talking 300 pounds of Deer and Elk meat all stolen while they were staying at the Days Inn in Lolo, MT.
If you drive through Lolo you know exactly where the Days Inn is located, I just cannot believe in our own backyard something like this would happen. Anyone from Montana or anyone who has spent time in Montana knows that stealing someones harvested animal is one of the worst things you could do. You are stealing food that was meant to feed their family.
The cooler was in a locked trailer but the thief wanted the cooler and meat bad enough to take it all after cutting the lock to the trailer. If you have any details on what happened please contact Kimberly at 530-356-2518 or you can contact the police.
More From Newstalk KGVO 1290 AM & 98.3 FM