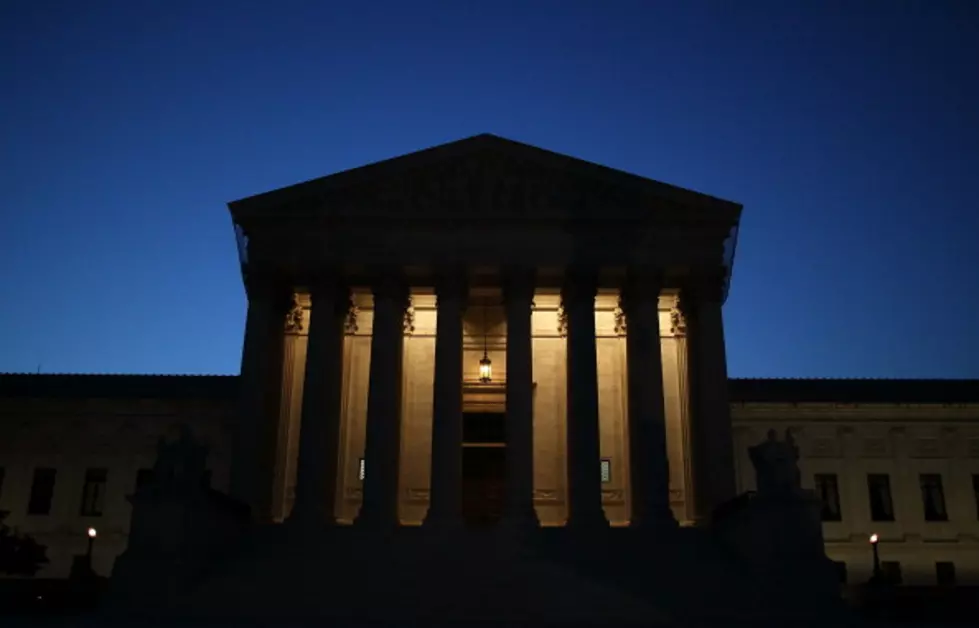 Supreme Court to Consider Hearing School Choice Case on June 20
Getty Images
The U.S. Supreme Court will consider hearing the Montana School Choice case on Thursday, June 20, according to the Institute for Justice in Arlington, Virginia.
Attorney for the Institute of Justice Erica Smith provided a brief history of the case through a press release.
'In May 2015, Montana enacted a scholarship program after the Legislature decided all parents—regardless of their income—should be able to select their children's schools. The program provides a modest tax credit (up to $150 annually) to individuals and businesses who donate to private scholarship organizations. Those scholarship organizations can then use the donations to give scholarships to needy families who want to send their children to private schools.
But the Montana Department of Revenue enacted an administrative rule that prohibited scholarship recipients from using their scholarships at religious schools. Nearly 70 percent of Montana's private schools are religiously affiliated and excluding them severely limited the choice of families.
In December 2018, the Montana Supreme Court went even further, and ruled 5-2 that the entire scholarship program was unconstitutional under the Montana Constitution because of the inclusion of religious options. The court held that because families may choose to use the scholarships at religious schools, the program provided indirect payments to aid religious institutions, making the entire program unconstitutional under Article X, section 6 of the Montana Constitution. The Court refused to permit the private scholarship organizations to award scholarships to families choosing secular options, although the ruling leaves the Legislature free to re-enact a new program only for families choosing secular private schools. As a result, dozens of children—at both religious and nonreligious schools—are in jeopardy of losing their scholarships. Among those impacted by the decision is Kendra Espinoza. Kendra, a single mother, pulled her children out of public school after realizing it was not a healthy environment for her daughters, socially or academically. Kendra enrolled them in a private Christian school and took on a second job cleaning houses to pay the tuition. Her daughters thrived at school, but Kendra struggled to make the tuition payments. Kendra was counting on the scholarships to help her continue to keep her daughters at their school.'
Smith said the various appeals have led to a chance that the U.S. Supreme Court might hear the case.
"We have wound through the court system and now we have our petition before the U.S. Supreme Court and they are going to consider whether or not to take up the case next Thursday," said Smith. "We have four organizations that have submitted amicus briefs to the court and we've gotten a lot of national attention and a lot of editorial than have been written about this case, so it's really a high profile situation, and the odds are pretty good that the court will take it up. This is something that they've bee interested in for decades, actually."
The Institute for Justice has successfully defended educational choice programs nationwide, including twice before the U.S. Supreme Court.
More From Newstalk KGVO 1290 AM & 98.3 FM