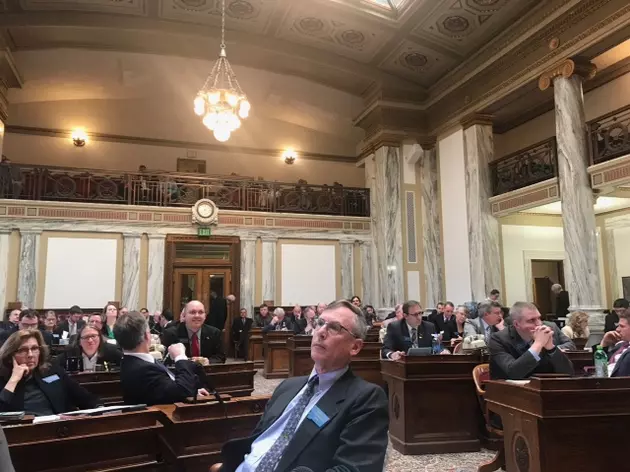 Special Session Underway To Solve State's $227 Million Shortfall
Legislature
Citizen legislators have gathered together at the command of Governor Steve Bullock for a special session in Helena to solve the $227 million budget shortfall facing the state.
Executive Director of the Legislative Services Division, Susan Fox, gave an overview of subjects being addressed on the first day.
"There's a joint hearing of the House and senate tax committees, and then a joint hearing of the House business and labor committees," Fox began. "We have a smattering of bills. We also have the rules committees meeting today and then on Tuesday, we'll continue the committee hearings. So, we have a series of bills that are being heard today before they get to session tomorrow."
Fox provided an overview of the orders to legislators from the governor's office.
"We've got fund balance transfers, fire suppression costs, fire assessment for all parcels, and the suspension of the employer contribution to the judges retirement fund," she said. "Also, there's revision of the laws relating to the school funding block grant, a two-month state employer contribution holiday, a management fee on certain portfolios under the Board of Investment, and then a revision of the liquor license process."
Fox said committee meetings are being streamed online just as they were during the regular legislative session so the public can see all the processes involved in attempting to solve the budget deficit.
More From Newstalk KGVO 1290 AM & 98.3 FM