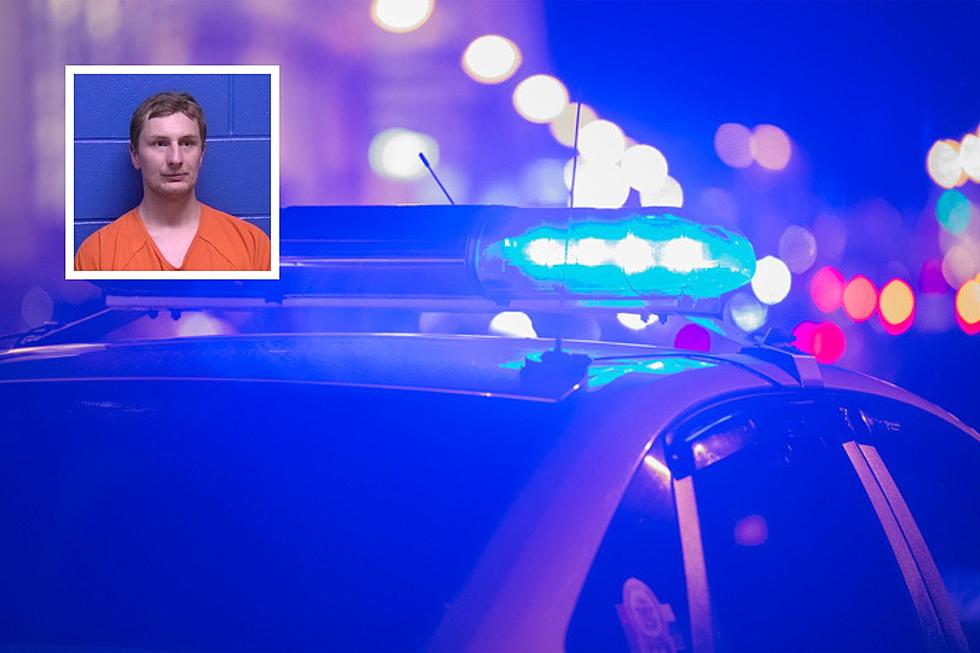 Man Caught Smoking Fentanyl in a Missoula Business's Bathroom
File photo: artolympic, Getty Stock/Think Stock; Mug Shot: Missoula Jail
Missoula, MT (KGVO-AM News) - On November 12, 2023, a Missoula Police Department Officer was dispatched to the Walmart on Mullan Road for a reported trespass. Upon arrival, the officer spoke with the Loss Prevention employee who advised a male, later identified as 28-year-old Andrew Filicetti, was in the back of the store and had been trespassed on January 29, 2023. The officer further noted Filicetti had a local warrant outstanding. 
Filicetti entered the men's restroom at the back of the store with vitamin bottles that had not been paid for. The officer met with Filicetti when Filicetti exited the restroom and advised him of his warrant. While placing Filicetti under arrest, the officer observed a strong odor of smoked fentanyl emanating from Filicetti's person. 
The officer asked Filicetti if he had any merchandise on his person. Filicetti advised he had two bottles of vitamins in his jacket pocket but did not have money to pay for them. Filicetti admitted he had placed the vitamin bottles in his pocket for his girlfriend and intended to steal them.  
A search incident to arrest was performed. Filicetti advised he had smoked fentanyl in the restroom and had one "blue" in his front sweatshirt pocket. Filicetti further advised he had a tooter straw in the same pocket. The officer removed the metal tooter straw and a sheet of wrapped tin foil from Filicetti's pocket. Inside the foil was a half-smoked circular blue pill with an "M" marking along with burnt residue. 
During the inventory search at the Missoula County Detention Facility, jail staff located a small bundle of tinfoil stuffed inside Filicetti's hat. Three more blue fentanyl pills were located inside the bundle. The suspected fentanyl pills have been submitted to the Montana State Crime Lab for further testing. 
Filicetti is currently being charged with felony criminal possession of dangerous drugs, criminal possession of drug paraphernalia, theft, and criminal trespass to property. 
The information in this article was obtained from sources that are publicly viewable. 
24 Closed Missoula Businesses We Wish We Could Bring Back
We asked Missoulians which of their favorite businesses that have closed down would they like to see make a triumphant return. Here's what they came up with.
Gallery Credit: Mike Smith
More From Newstalk KGVO 1290 AM & 98.3 FM