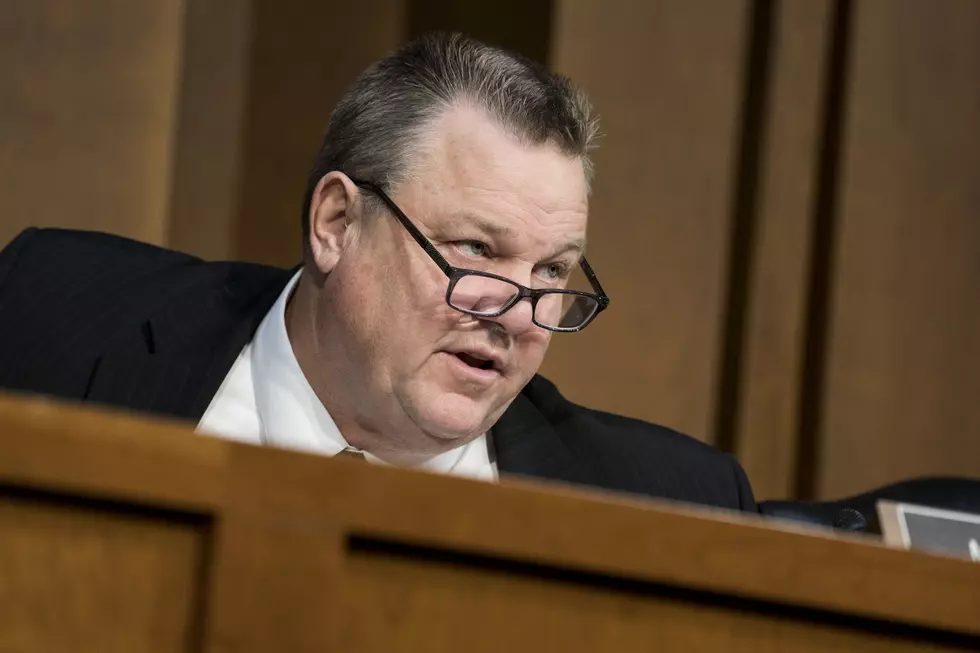 Senator Jon Tester Hosts Facebook Live Program on COVID-19
Photo by Sarah Silbiger/Getty Images
Montana Senator Jon Tester conducted a Facebook live presentation from his office and addressed some of the issues he feels are most important as the federal government attempts to help citizens get through the COVID-19 crisis.
Tester said many Montana small businesses are having trouble accessing the Small Business Administration's website to apply for loans through the Paycheck Protection Act.
"I am hearing from small businesses about the lack of clarity on the resources available and the malfunctioning SPA website, which hopefully is working better now, and that it is delaying the funds getting into the hands of Montana's businesses," Tester said. "I think there are other challenges out there with the Paycheck Protection Program. It is a program that was set up as a critical lifeline to help businesses cover eight weeks of payroll, mortgage interest, and utility costs."
Tester said many large businesses have been successful in getting those SBA loans, but the smaller businesses are being left out.
"I can tell you that there are some businesses that have accessed the program and have done so quite successfully," Tester said. "Some of the smaller businesses have had a lot tougher time. In fact, a lot of those folks are not accustom to going to the bank and borrowing money. They are a little bit hesitant to do that from the get go, especially when economic times are more difficult."
He also said the federal government is abrogating its responsibilities in making sure all 50 states have equal access to personal protective devices for healthcare workers.
"We have a situation right now where I don't think the Federal Government is taking charge of personal protective equipment," Tester said. "I think they pushed it off to the states. As a result, states are bidding against other states. They are bidding against the federal government and the different agencies within the federal government for this personal protective equipment. It is driving up the cost. This is all tax payer money that is being used to buy this stuff and it is driving up the cost needlessly."
There were some technical difficulties for Tester as he hosted the Facebook live event.
More From Newstalk KGVO 1290 AM & 98.3 FM