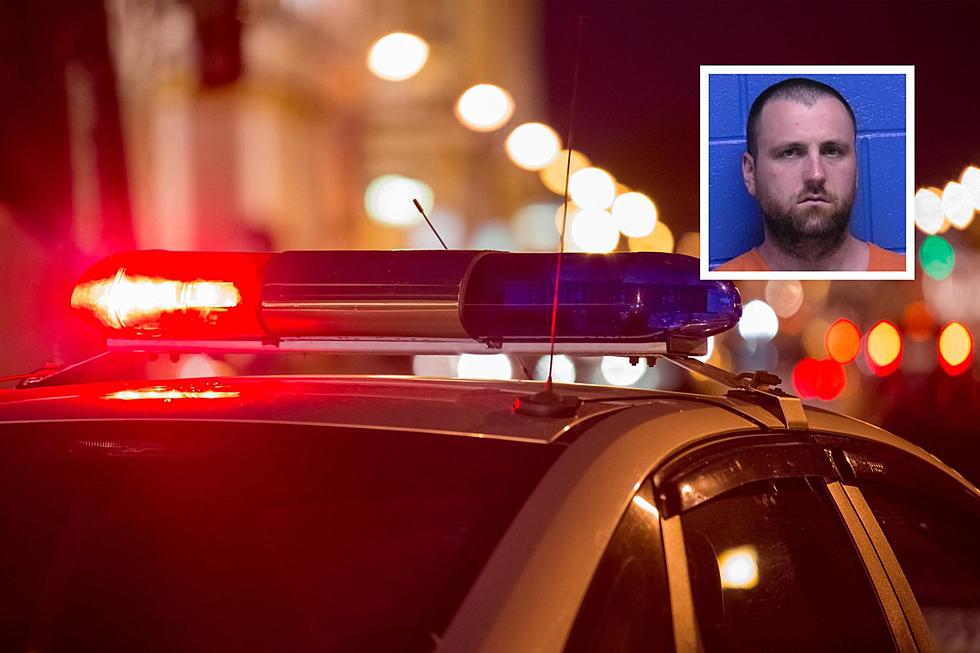 Missoula Man Released From Jail, Arrested Again Just Hours Later
File photo: artolympic, Getty Stock/Think Stock; Mug Shot: Missoula Jail
Missoula, MT (KGVO-AM News) - On July 31, 2023, 27-year-old Samuel Huffines was released from the Missoula County jail on pretrial supervision with a GPS monitor. On August 1, 2023, at approximately 3:50 a.m., a Missoula County Sheriff's Office Deputy was dispatched to a theft in progress where the caller stated that he found an unknown male in his roommate's vehicle and that he and his roommate were keeping the male on the property until law enforcement arrived.  
The male told the deputy that he was returning home when the headlights of his vehicle illuminated the inside of his roommate's 2002 Dodge Ram 2500 truck. He saw a male that he didn't recognize in the driver's seat so he approached and said, "Can I help you?".  
The male, later identified as Huffines, got out of the driver's side of the vehicle and asked for "a jump". The male realized that Huffines was going through the vehicle. He told Huffines to back up and sit down. The male said he had a pistol with him but told the dispatchers that he was not pointing it at Huffines. 
The male then called for his roommate to come outside and they stayed there until law enforcement arrived. The roommate looked through his truck and said that all of his stuff was moved around, the driver's side door compartments were emptied, and it looked like some of his mail was opened. According to court documents, there was no damage to the door handles or windows. 
In addition to the statements from the male and his roommate, Huffines allegedly made some very incriminating statements about what he was doing and what his intentions were to the deputy. The deputy placed Huffines under arrest and transported him to the detention center. 
Huffines is currently being charged with felony attempted theft and criminal trespass to vehicles. On August 1, 2023, Huffines made his initial appearance in Missoula Justice Court and his bond was set at $20,000. 
The information in this article was obtained from sources that are publicly viewable. 
LOOK: The largest lottery jackpots in US history
Stacker
compiled a list of the 15 largest lottery jackpots in U.S. history from news reports and lottery press releases.
[This list is current as of July 25, 2023.]
More From Newstalk KGVO 1290 AM & 98.3 FM