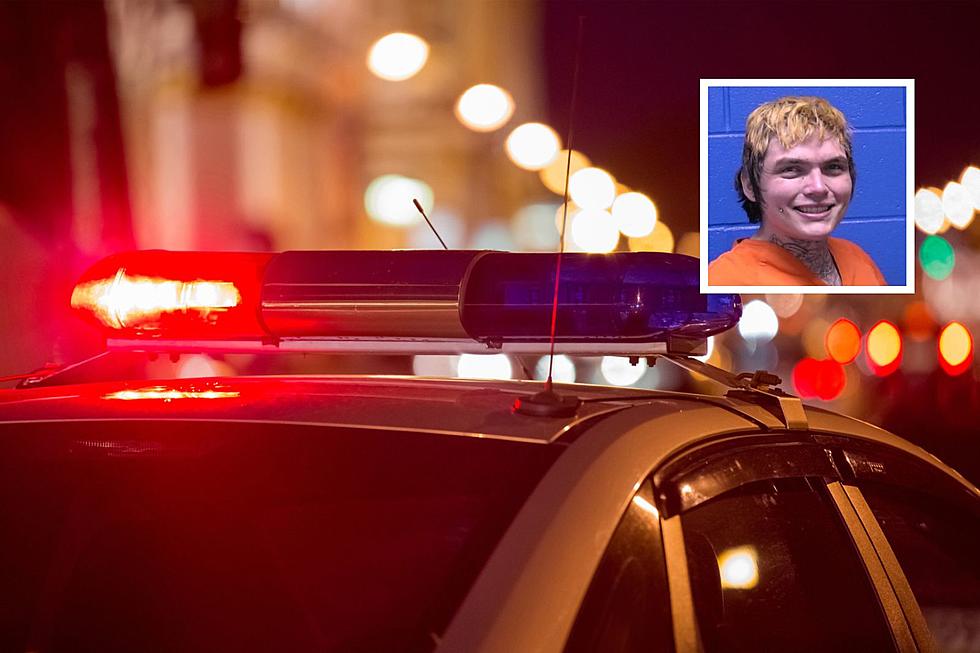 Missoula Probationer Gets Caught With Over 45 Fentanyl Pills
File photo: artolympic, Getty Stock/Think Stock; Mug Shot: Missoula Jail
Missoula, MT (KGVO-AM News) - On April 3, 2023, Missoula Police Department officers responded to a local bank after receiving reports that a suspicious male was attempting to break into a vehicle in the parking garage with a crowbar. An officer arrived on the scene and made contact with a male who was later identified as 25-year-old Elijah Dooling.  
Dooling claimed he lost his keys and was trying to gain access to his locked vehicle. The officer looked inside the vehicle and immediately observed various unused needles inside. The officer also learned that Dooling is on probation. The officer contacted Dooling's probation officer, who requested that the officer conduct a probation search of Dooling.  
The officer informed Dooling of his probation officer's request. According to court documents, Dooling turned away from the officer and attempted to pull something out of his backpack. However, Dooling was quickly detained by other officers on the scene. 
The officers located two blue pills inside Dooling's shirt pocket and an additional 45 blue pills in Dooling's backpack. The officers immediately recognized the blue "mexi" pills as fentanyl. Dooling informed the officers that he already has multiple other drug charges and felt that a new charge would ruin his life. An officer spent several minutes talking to Dooling about possible treatment and drug court options. He then informed Dooling of his rights.  
Dooling admitted that he consumes approximately five of the blue "mexi" pills each day. He believed he was in possession of approximately fifty of them. He stated he possessed the pills for personal use and did not intend to sell them. 
Dooling is currently being charged with felony criminal possession of dangerous drugs. On April 4, 2023, Dooling made his initial appearance in Missoula Justice Court and his bond was set at $50,000. 
The information in this article was obtained from sources that are publicly viewable.
Inside Look at the New TSOS Shelters
The Temporary Safe Outdoor Space new hard-sided shelter facility officially opened on Thursday, January 5. The TSOS is just off West Broadway near the new Trinity affordable housing complex.
Your Best Bet for Lunch in Missoula Montana
What can around $15 dollars get you for lunch in Missoula? Here are some suggestions from the locals who eat here:
More From Newstalk KGVO 1290 AM & 98.3 FM