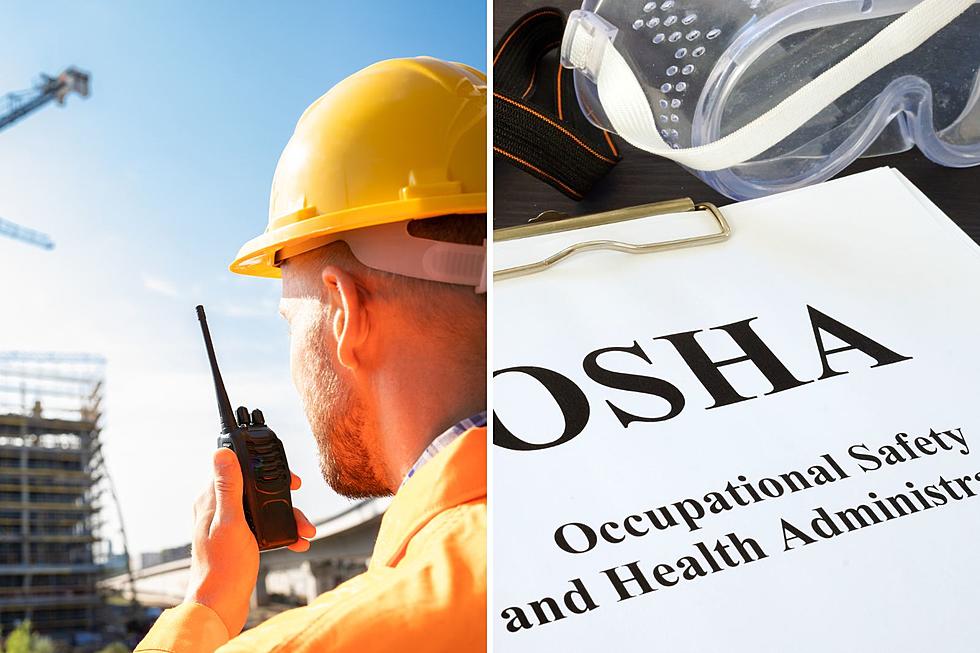 OSHA Honors Montana Companies for Excellence in Employee Safety
Credit: Canva
The U.S. Department of Labor's Occupational Safety and Health Administration have honored several Montana businesses as 'Zero Heroes' with zero recordable injuries or illness incidents in 2022.
Montana Garnered Several 'Zero Heroes' Awards for Workplace Safety from OSHA
KGVO News spoke to Jennifer Rous, OSHA Regional Administrator this week about the awards recognizing excellence in safety on the job.
"These employers have a robust safety and health management system that allows them to protect their employees from fatalities, injuries or illnesses and that they have a self-sufficient ability to identify and control workplace hazards and maintain their injury rates below their peers in like industries according to the Bureau of Labor Statistics," began Rous.
The Awards were Handed out to Companies in Six Western States Including Montana
Rous provided more details about the honors that were handed out to companies in Colorado, Montana, North and South Dakota, Utah and Wyoming.
"We had several across the region, 33 I believe in total, that had zero worker injuries and illnesses for 2022," said Rous. "Nine of those facilities were in Montana, and we think it's really important to recognize that huge achievement because that means they really value their employees. Those individuals can continue working and they go home to their families in the same condition that they showed up at work every day and that's a huge accomplishment and we recognize that."
Rous singled out the nine 'Zero Heroes' in Montana.
Montana had Winners in Belgrade, Billings, Helena and Thompson Falls
"So the nine employers that we recognized in Montana were Energy Keepers Incorporated in Polson, Johns Manville in Belgrade, Team Industrial Services in Billings, two Molson Coors beverage company facilities, Huntley Elevator, and Power Elevator and then four Northwestern energy facilities, including the Hauser Dam in Helena, the Holter Dam in Wolf Creek. The Madison-Hebgen Dam in Ennis, and the Thompson Falls dam in Thompson Falls."
OHSA also specified certain employees in several companies who attained the designation as Special Government Employees.
"Those are folks that we bring on and they help us with evaluations of new sites. It's also sort of cross-training. They get to learn best practices from companies that are on their journey but they also get to share their experiences. Molson Coors has two, Energy Keeper has a special government employee. Northwestern Energy has three and Johns Manville has two."
Find out more about the Voluntary Protection Programs Participants Association here.
LOOK: Highest-paying jobs in Missoula
Stacker
compiled the highest paying jobs in Missoula, MT using data from the U.S. Bureau of Labor Statistics.
More From Newstalk KGVO 1290 AM & 98.3 FM