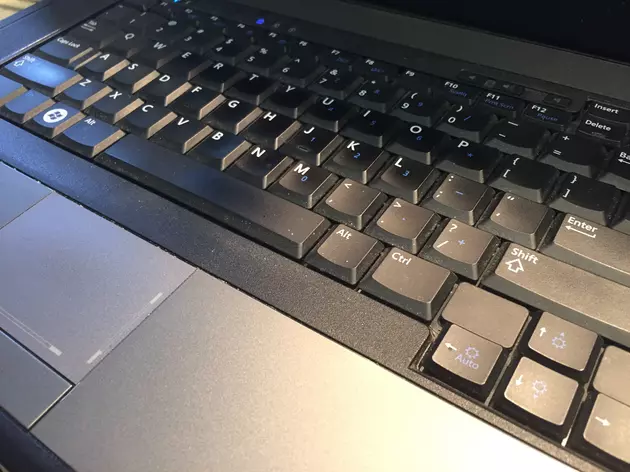 New West Laptop Likely Stolen in Missoula, State Auditor Not Notified for More than A Month
Photo courtesy of Jon King
After the theft of a laptop in Missoula, thousands of past and present New West Health Care customers face the risk of identity theft. The laptop was stolen on November 18th, but according to Montana State Auditor Monica Lindeen, the theft was reported to her office until just recently.
"We were notified by New West on Friday, this past Friday (January 8), that they had experienced a security breach," Lindeen said. "Unfortunately, that security breach may effect the personal information of about 25,000 of their past and present customers, and my husband is one of them."
Lindeen said her office is speaking with New West to resolve the issue and that individuals with private information on the laptop will be notified by New West of an offer of at least one year's worth of identity theft protection.
"You have a right to know how your personal information is being collected, maintained and used by that company," Lindeen said. "That protection also extends to being notified if your information has been involved in a data breach, which, certainly they are doing. Certainly, the sooner they can let you know, the better."
New West published a Security FAQ on their website, saying "Immediately upon discovering the theft of the laptop, we launched an internal investigation to determine what information it contained. We also immediately notified law enforcement and continue to work closely with authorities as part of their criminal investigation. We have also retained Navigant, a leading national computer forensic firm, to assist us in our investigation."
New West also reports that the laptop was password protected and that there are no signs yet that info has been stolen. However, some of New West's claims don't seem to match up with the investigation by Missoula Police who don't appear to have been notified "immediately."
According to Missoula police Public information Officer Travis Welsh, a laptop was reported stolen from a downtown conference room on the 20th, two days after New West says the laptop was taken. Police files indicate the laptop was indeed stolen on the 18th. Welsh also said the laptop theft investigation has since gone "inactive."
More From Newstalk KGVO 1290 AM & 98.3 FM