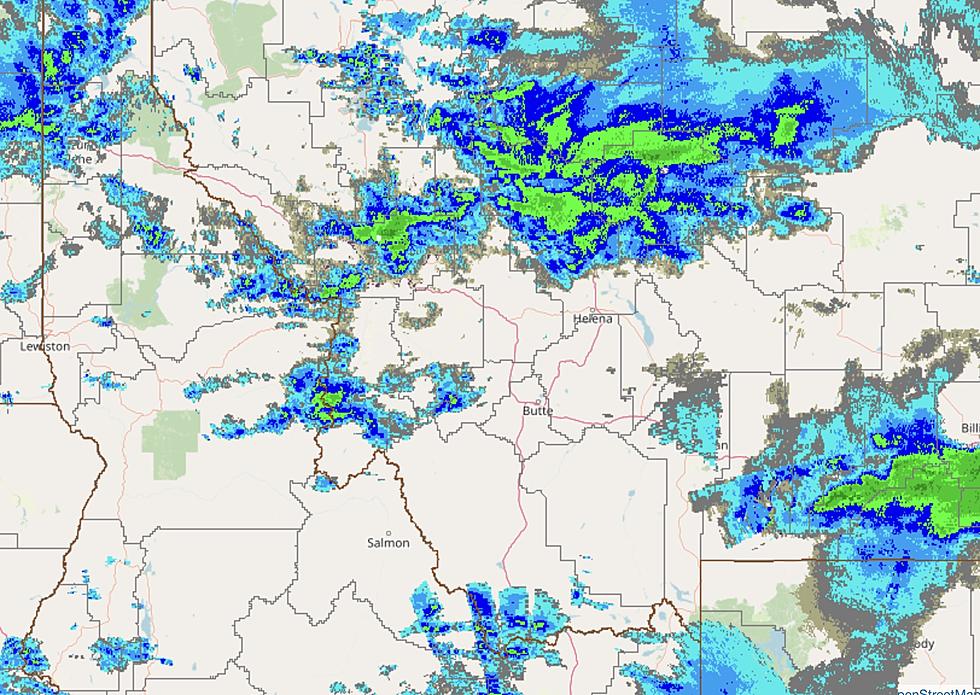 Grab Your Layers; Nasty Cold Arriving Today in Western Montana
National Weather Service
It won't be the coldest weather we've seen this winter. But National Weather Service forecasters are still expecting temperatures to plunge below zero through the remainder of the week.
That transition starts today with heavy snow and wind, which will help wind chills in some higher elevations to drop to 40 or 50 below.
It's the perfect combination for a second half of the winter storm in Montana; a strong push of warm, moist Pacific air running head-on into cold, arctic air from east of the Divide. And there's no gradual transition this time. National Weather Service Meteorologist Travis Booth tells me the change will be VERY easy to notice.
"The Arctic front itself looks to arrive late Tuesday afternoon," Booth says. "And behind that a rush of cold air. We're looking for highs in the single digits on Wednesday and Thursday. Overnight lows, reaching near zero or just below zero for the Missoula Valley Wednesday morning, Thursday morning, and Friday morning."
The most dangerous impacts are going to be over higher terrain and the in the backcountry. Especially along the Divide, where wind chills will be absolutely brutal.
"In the backcountry anywhere from 25 to all the way down to 40 below for the wind chills you know once the front passes through. Here in the valley is more like -15 to -20 is about where we'll bottom out and that would most likely be on Wednesday during the day. With the lowest wind chills then."
This is the fourth time we've had sub-zero temperatures this winter in Missoula. The third time with conditions this severe. But Booth and his colleagues don't expect the kind of record temperatures we saw before Christmas.
"This one at the moment looks like we're going to have more cloud cover once the Arctic passes, so it will struggle to get those extremely cold temperatures. But you know, once you get down below 0 and add 15-to-20 miles per hour. It's going to be quite chilly." 
It will be Saturday, or even Sunday before things begin to warm up.
Montana's Top 10 Record-Setting Wild Weather Events
Montana is named Big Sky Country for several reasons, not only grandiose Sunsets but impressive weather events as well! Ask any Montana resident who has scoffed at the idea of tossing a blanket or snow shovel in the trunk of the car " just in case". Here is a list of Montana's Top 10 Record-Setting Wild Weather Events
More From Newstalk KGVO 1290 AM & 98.3 FM