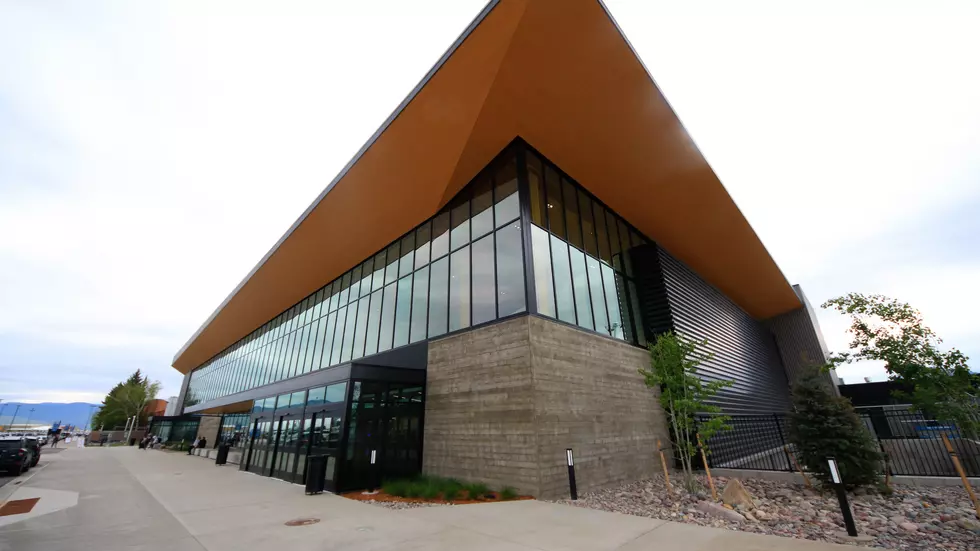 Missoula Montana Airport Posts a Big Passenger Increase in July
Credit: Dennis Bragg
Missoula, MT (KGVO-AM News) - On August 17, 2023, the Missoula Montana Airport announced that they had a big July. With 60,719 departing passengers and 60,176 arriving, the airport's total passenger count reached 120,895 for the month.  
According to MSO, that figure represents a 25.5% increase over the same period in 2022 and also signifies a 6.8% growth rate over the previous record of 113,121 passengers set in July 2019.  
MSO has been on a roll lately. They also had a record-breaking month in June of this year. 47,254 passengers went through the new Missoula terminal in June, marking a new record for departures and eclipsing the previous record, set in June 2019.
RELATED: Missoula Montana Airport Set a New Passenger Record
Airport Director Brian Ellestad had this to say about their recent success. 
"This continued success is a testament to the dedication and commitment of the airport's team, as well as the unwavering support from our airline partners, the local community, and the travelers who choose to fly with us," Ellestad said. "This milestone is a reflection of our ongoing efforts to increase travel options for our community. We extend our heartfelt gratitude to our airline partners, the Missoula community, and the flying public for continually choosing to fly out of MSO." 
MSO continues to excel in its efforts to foster economic growth, facilitate connectivity, and provide outstanding service to all travelers. According to Ellestad, MSO is financially self-supporting; no local tax revenues are used for the administration, promotion, operation, or maintenance of the Airport. With eyes set on the future, MSO said they remain dedicated to their role as a driving force in the Missoula region's prosperity. 
Nonstop Flights that are currently offered by MSO: 
Chicago

 

Dallas

 

Denver

 

Las Vegas

 

Los Angeles

 

Minneapolis-St. Paul

 

Oakland

 

Orange County

 

Phoenix-Mesa

 

Portland

 

Salt Lake City

 

San Diego

 

San Francisco

 

Seattle

 
20 Impressive Features at the New and Improved Missoula Airport
Missoula's new airport will include large windows for loved ones to watch planes depart and arrive, and the only escalator on this side of Montana! Plus, a keggerator system for the Coldsmoke Tavern.
More From Newstalk KGVO 1290 AM & 98.3 FM