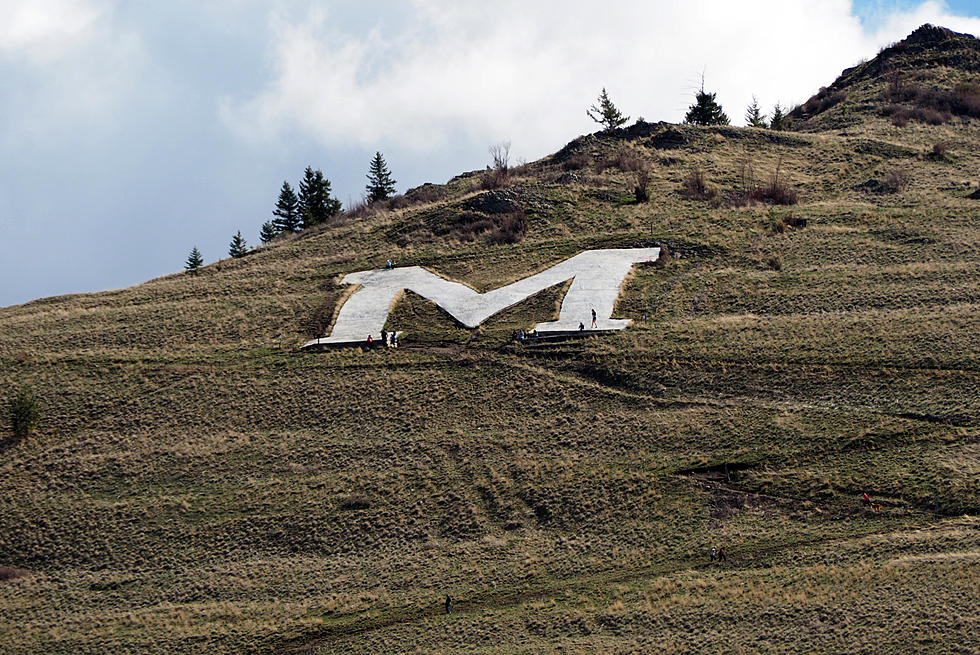 MRA Introduces New Graphic to Explain Tax Increment Financing
Credit: Tan Curtis TSM
The Missoula Redevelopment Agency has just introduced a new graphic to help the public understand the agency's purpose, it's funding, and how it helps promote and fund development in Missoula through Tax Increment Financing.
KGVO spoke to MRA Business Manager Jill Dunn who began with a description of the agency's very first project just after its inception in 1978.
"Our first district in Missoula was in the downtown area, just after we formed in 1978," said Dunn. "At that time, most of our downtown buildings were not up to fire code, and so our businesses were having to move out of the area, maybe more to more of a midtown area or the mall. That was kind of the impetus of the first urban renewal district in downtown was trying to find a mechanism to help save our downtown and provide grant funding to people that wanted to make those upgrades to those important buildings in our downtown."
Dunn referenced the newly produced graphic that can be viewed on the City of Missoula's website.
"We wanted to first educate the public and our residents about tax increment financing and how it works," she said. "So that's one side of this graphic. Folks can go out to the city of Missoula webpage and go to the Missoula redevelopment agency and click on that graphic or they can reach out to us if they are in a situation where they would love to learn more about it. We have printed copies which I think are much nicer obviously to look at."
Dunn described the graphic that illustrates and explains the MRA's process of funding and assisting development in the city.
"Inside of it is a poster on how tax increment works," she said. "It's got a really nice river kind of scene and it walks you through maybe an area that is declining, and then how tax increment can be used to upgrade infrastructure and things like that that I've talked about. It also addresses economic vitality, individual private investment, and then how we at the end of the district, have more tax base to use for those larger public investments."
Dunn said the back of the graphic explains the six types of developments that the MRA helps to fund.
"On the backside of this informational graphic that we've just produced are the six types of projects that MRA focuses on, and I really want to focus on these for a second because it's important that folks know that we do housing projects; we do economic vitality projects; we do infrastructure improvements, water, sewer streets, curbs, sidewalks; we do improvements to public buildings, and we also can do grants for historic preservation."
For the many critics of the agency, Dunn emphasized the fact that the MRA undergoes a strict audit every year, and the results are on the city's website.
"We really want to focus on educating people about what we do, how it works in the kind of projects that we fund," she said. "It's not just private developers, and it's not just the big developers either. We have an annual audit that's outside of the city's audit. We have our own audit that's done every year on what we do, on our projects and on our finances. And so those are also all out on our website for the public to review."
28 Missoula Businesses That Opened, Changed Ownership, or Changed Location
Yes, there were quite a few Missoula businesses that have closed in the last two years. But what about the Missoula Businesses that opened?
MTV House For Sale in Lolo
Check out photos of the house in Lolo, Montana that MTV used for the show 'Floribama Shore.'
24 Missoula Businesses That Have Closed in the Last Two Years
A large amount of Missoula businesses have closed over the last couple of years for a variety of different reasons. Retirement, COVID-19, changes in ownership.....here's a list of 24 businesses that we've lost.
More From Newstalk KGVO 1290 AM & 98.3 FM