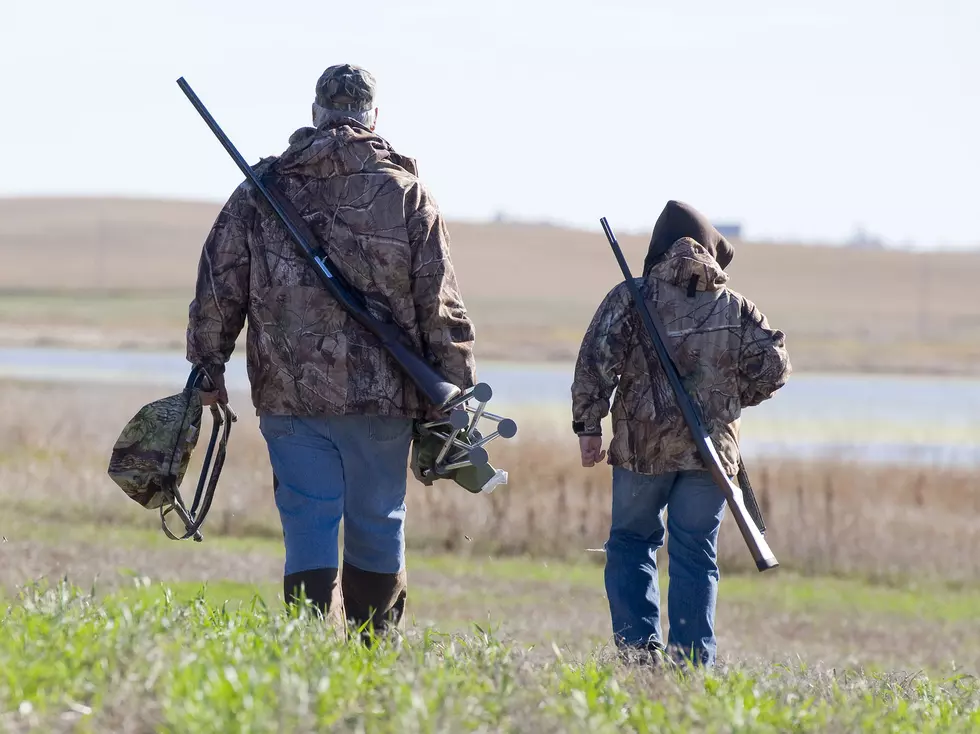 Montana Youth Hunters Write Awesome Stories for Governor's Contest
Image courtesy of Getty Images, SteveOehlenschlager
Writing 500 words of compelling content is challenging enough for most adults, let alone youngsters age 10-17.
But the contest was not short on entries (some 200 or so). And 10 aspiring outdoor adventure journalist took home some terrific prizes, thanks to a new program created by Montana Governor Greg Gianforte.
This fall, the governor created the Youth Hunting Story contest for Montana youth and apprentice hunters. According to the Montana Governors Office, the contestants had to submit a story of no more than 500 words and a photo from their hunt. Entries could include their experience harvesting any legal furbearing animals or birds in Montana.
Last week, the governor recognized ten winning hunters in the State Capitol. Winning hunters received prizes from Stone Glacier, Vista Outdoor, Sitka, J2 Taxidermy, and the Rocky Mountain Elk Foundation.
Perhaps excerpts like these from the winning entries announced by the governor's office will make you want to read more.
There's 15-year-old Brylee, whose essay includes, "My dad spotted the buck staring directly at us through some brush. I slowly raised my gun onto the shooting stick and started to scope in on the buck that was perfectly camouflaged about forty yards away..."
From 12-year-old Emaline's story, "During the youth hunt, my little sister tried to get a deer, but she hesitated and didn't pull the trigger. So, when it was my turn to try, she gave me a pep talk and told me not to wait..."
Could there have been a more heartwarming reason than 10-year-old Grayson's, who wrote, "I have wanted to hunt my whole life. I packed a toy rifle with me wherever we went when I was littler. This year I got to apprentice hunt with my dad for the first time ever. I decided last year that I wanted to donate my first deer ever to a shelter in Birney. (South of Grayson's hometown of Colstrip). They need food and we hunt a lot..."
These and the other 7 winning stories can be found in their entirety here. Congratulations to all 10 winners. They are:
Brynlee Epperson, Lewistown
Emaline Musson, Belgrade
Grayson Fulton, Colstrip
Greyson Garza, Belt
Jack Heicher, Townsend
Jaeger Tombre, Savage
Jason Michalsky, Billings
Lilly Ebert, Whitehall
Mika Smith, Charlo
Ruthy Vinson, Manhattan
Parents and mentors, keep an eye out for when the contest is announced next year. You could have a heck of a young hunting story teller in your midst and not even know it yet.
States with the most registered hunters
Stacker
analyzed data from the U.S. Fish and Wildlife Service to determine which states have the most registered hunters. Read on to see how your state ranks on Stacker's list.
LOOK: Here's where people in every state are moving to most
More From Newstalk KGVO 1290 AM & 98.3 FM