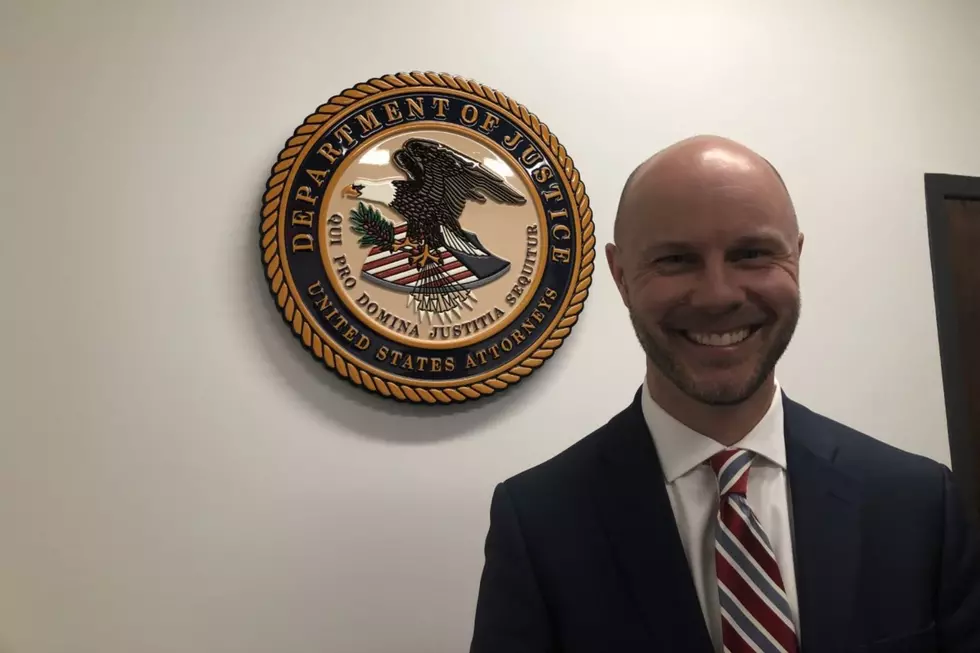 Montana U.S. Attorney Hails Sentences for Elder Fraud and Abuse
Credit: Peter Christian
Missoula, MT (KGVO-AM News) - U.S. Attorney for the State of Montana Jesse Laslovich hailed recent court cases and harsh sentences for those convicted of elder fraud and abuse in the state.
In an exclusive interview with KGVO News on Thursday, Laslovich shared the action of U.S. Attorney General Merrick Garland to focus on perpetrators of elder fraud and abuse.
"The Attorney General created a transnational Elder Fraud Strike Force in partnership with various U.S. Attorney offices throughout the country to ensure that we're holding people accountable who are exploiting older adults, as we call them, those over 60 years of age," began Laslovich.
Laslovich said there were hundreds of successful prosecutions that resulted in long prison sentences.
"Throughout the last year, we had over 260 cases involving over 600 defendants," he said. "We had a case actually here in western Montana of someone who was a lawyer, but of course is no longer a lawyer, who is now in prison who was defrauding folks who he knew all of whom were over the age of 60, saying that he had a construction company. "He said that people could invest in the construction company, but instead he was investing in the futures market and lost a bunch of the money and started running a Ponzi scheme."
In another egregious case, one Butte defendant embezzled over half a million dollars from a blind woman who trusted the defendant with her finances.
"Over $600,000, unfortunately, was stolen from that victim," he said. "The issue in that case was that it was a caretaker, which made it particularly egregious and in our view, we look at those kinds of cases harshly. So it's one thing where you take advantage of someone who has a friend like the attorney in Corvallis where they have some kind of affinity and there's a trust there, which is egregious in and of itself, but it's another when you have been entrusted with the (physical and financial) care of someone else. In particular, someone who is disabled, who is in this instance blind, and stealing an exorbitant  amount of money, over $600,000 from that person."
KGVO asked Laslovich how friends and family of those who are elderly can help them avoid such criminal activity.
"If we have that skepticism or we ask questions; we ask other folks 'Hey, John Doe is asking me to give him money. Have you heard about this? What do you think?', and then of course, calling and asking state, local or federal authorities, here's what's been presented," he said. " Authorities can step in and ask, 'Is there a crime occurring here or not?' So people being vigilant, not hesitating to ask questions, and being disciplined about to whom they're giving their money will be a good start."
Laslovich said the Elder Fraud Strike Force has added 14 new U.S. Attorney's Offices, including Montana.
25 True Crime Locations: What Do They Look Like Today?
Below, find out where 25 of the most infamous crimes in history took place — and what the locations are used for today. (If they've been left standing.)
KEEP READING: Scroll to see what the big headlines were the year you were born
Here's a
look at the headlines
that captured the moment, spread the word, and helped shape public opinion over the last 100 years.
More From Newstalk KGVO 1290 AM & 98.3 FM