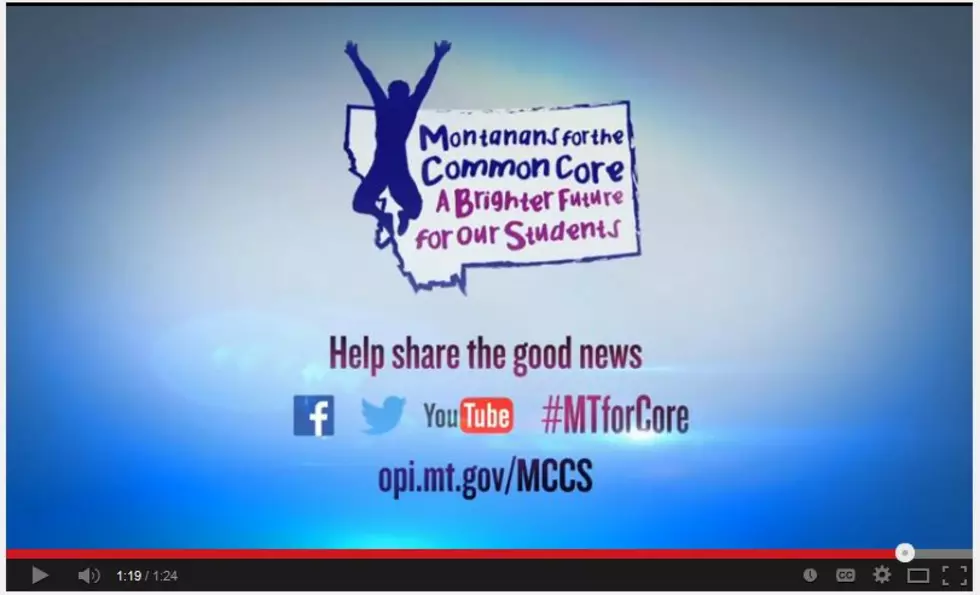 Montana Releases Common Core Test Results
screen shot courtesy of https://www.youtube.com/watch?v=fSkCe-fBL1A
BILLINGS, Mont. (AP) — Montana education officials have released results from more than half of the computerized tests linked to common core that students took in the spring.
Education officials say about 71 percent of students eligible to take new Smarter Balanced standardized tests recorded usable scores. About 38 percent of students scored proficient or above in math and 45 percent in English/language arts statewide.
Officials say the test is new and can't be compared to previous years' scores. Instead the scores will be used as a baseline to which to compare future tests.
The testing this spring was disrupted by glitches and scoring problems in Montana as well as two other states — Nevada and North Dakota — that used Measure Progress as a vendor for the test.