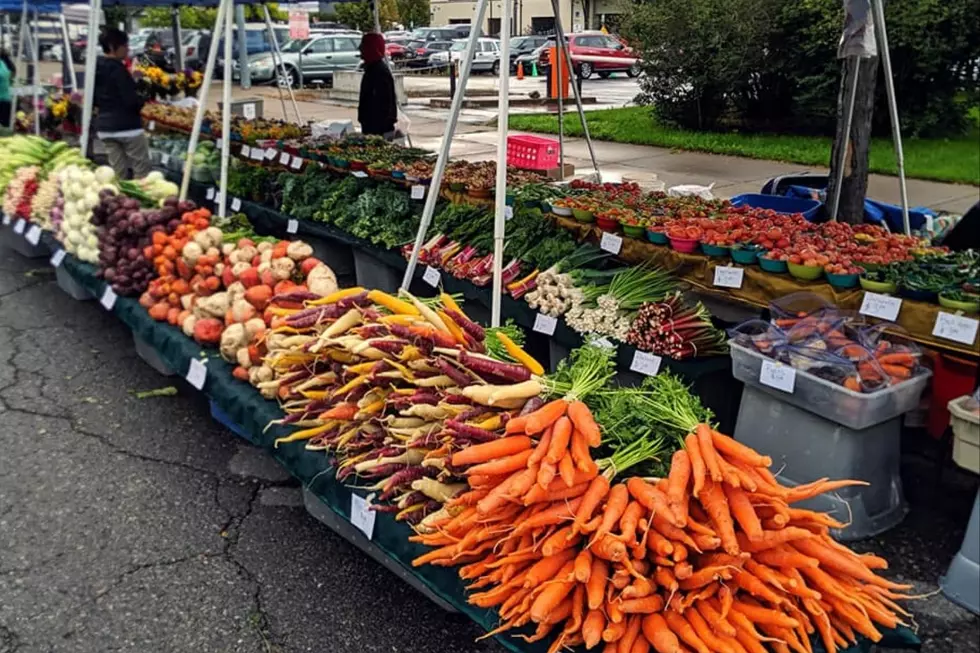 Montana Farmers Encouraged to Sign Up for WIC Farm Direct Program
Photo Courtesy of the Missoula Farmers' Market
Missoula, MT (KGVO-AM News) - Here's an important reminder for local growers who participate in Farmer's Markets in western Montana to sign up to participate in the WIC Farm Direct Program.
KGVO News spoke to Lacy Little, Director of the Montana Women, Infants, and Children (WIC) program this week for details on how it can benefit local farmers and families.
Farmers Encouraged to Sign up to Serve WIC Families
"Our Farmers Market program is getting ready to kick off for the upcoming season which runs from June to September," said Little. "We're encouraging all farmers around the state to sign up so they can utilize the benefits of our program. Our WIC program serves Women, Infants, and Children, and an additional grant that we have is our Farmers Market program, which provides $30 per WIC participant to use with farmers that are authorized. So if you have a family of four, that's $120 that can be used to be spent with our local farmers on nutritious foods that they grow."
Little explained how the program works for both families and farmers.
WIC Provides Money for Families to Purchase Fresh Fruit and Vegetables
"We give them checks at the WIC clinics and then they go to the farmers market or roadside stand and they pick out what produce they want," she said. "They hand a check to the farmer and the farmer cashes that with us. The farmers can go ahead and reach out to us if they're interested. There's a short application process that happens and then we get them set up and it takes about three weeks, so it's important for them to sign up now so that they're ready to go with our season that starts in June."
Little encouraged families to reach out to the WIC program to take advantage of getting fresh fruit and vegetables for their children.
"If a family feels like they might be eligible for WIC, I would encourage them to reach out to their local WIC agency and see if they would qualify for the program," she said. "Basically, if their income level is 185 percent of the federal poverty level or lower, or through a Medicaid, SNAP, or TANF (Temporary Assistance for Needy Families), they would most likely qualify for WIC. "The Farmers Market program is a very popular program. We really support our families and try and encourage them and connect them to their local resources, and so having this program is a great way to connect them and make them feel a part of the community."
Little provided more information on where the program is offered in western Montana.
Families in Missoula and Ravalli Counties are Encouraged to Sign Up
"We serve participants that are pregnant women; that are postpartum or breastfeeding, or anybody that has a child under the age of five," she said. "That includes foster families as well. The WIC Program has been going since 1974, and it's a great opportunity and a great resource for families throughout the state, such as the Gallatin County WIC agency, Lewis and Clark County WIC agency, Cascade County WIC agency, Flathead County WIC agency, Riverstone WIC agency, Missoula WIC agency, Ravalli County WIC agency, Bighorn WIC agency, and Park County WIC agency."
Click here to find out more about WIC through the Montana Department of Public Health and Human Services.
10 Best Steakhouses in Montana
If you live in Montana, you have to love a good steak dinner now and then. Luckily, here in Montana, we have steakhouses that spread far and wide throughout the state. If you are traveling through Montana or vacationing around the state, give one of these places a try.
I Bought an Old House in Missoula: It's My First Time Renovating
As with any renovation project, we ran into a few mishaps when we began renovating the 1952 ranch-style home we bought in Missoula, but some of the changes we made were easy and immediately rewarding.
More From Newstalk KGVO 1290 AM & 98.3 FM