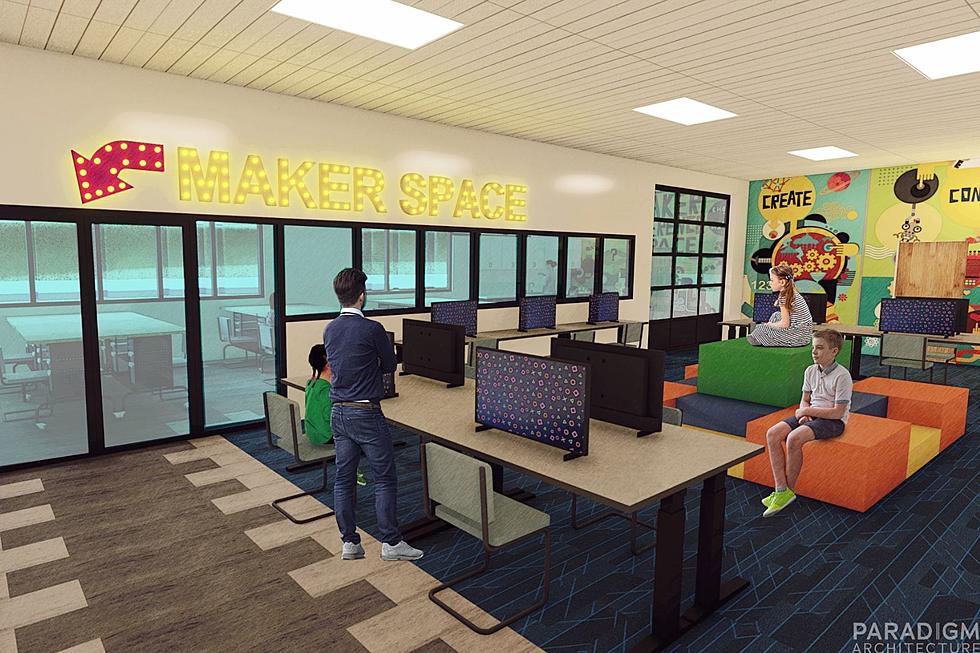 Missoula Family YMCA Receives $30,000 Check From Spectrum
Credit: Justin Grigg
Missoula, MT (KGVO-AM News) - As part of their 'Here for Good' Capital Campaign, the Missoula Family YMCA has been raising nearly $15 million for a new Child Care Center and other projects to serve the Missoula community.
KGVO News spoke to YMCA CEO Heather Foster just after the check presentation from Spectrum.
It's a $15 Million Capital Campaign at the YMCA
"Well, we've been fundraising for almost two years, and the project initially was slated at around $15 million," began Foster. "Of course, in the last two years, we've seen some pretty crazy things happen from inflation to construction costs really going up. And so our goalpost is moved a little bit, but we are really excited to report we're already at $13.4 million raised. Our plan is to break ground on the first building which will house that new childcare center that was in desperate need here in Missoula. That's about 11 months of construction and we'll continue to fundraise to get all of the rest of this project funded."
Foster Received a $30,000 Check from Spectrum in Missoula
Foster was fresh from receiving a very large check from Spectrum.
"We were presented today with what is really exciting to me," she said. "It's my first big check that we've actually gotten. Not a dollar amount but an actual large printed check. I think I had a little bit of a dream that maybe I would get to hold one of those. So Spectrum came and brought a $30,000 check today to support our youth innovation space, which is a piece of this multimillion-dollar capital project that we're working on here at the 'Y'."
Foster described what the Spectrum gift will fund at the Missoula Family YMCA.
"So this space will be geared for kids that are about seven and up," she said. "We've been able to work with so many community partners from ATG cognizant and the University of Montana, the E Gaming Team. They're also all of the robotics teams in Missoula. So it will include everything from digital space that will have computer sciences and E gaming. It will also have kind of a digital sound booth so you could do anything from music mixing to podcast making and YouTube videos."
Check out the floor plan here.
Foster said Despite the Building Campaign the 'Y' Will Never Close
Foster wanted Missoulians to know that despite the massive building campaign, the YMCA will continue to serve the entire community.
"One thing that I want people to know is the 'Y' will never close while we're doing all of this," she said. "So we'll save it in a way that every space will stay open. We'll have to close the pool when we retile it. But other than that, everything might get relocated, but we'll keep all of our programs and services running. It's slated at about 24 months of construction and 13 phases so it's a big one."
Foster said some of the highlights will include a brand-new childcare facility, a new group fitness studio, an expanded Child Watch, a youth maker space, and intergenerational coworking spaces.
Great Options for Used and Second Hand Stores in Missoula
Missoula Montana embraces sustainable shopping and there are many good options for finding used and secondhand goods in town.
Splash! Photos from the 2023 Polar Plunge in Missoula
It was a beautiful day for a dip and to support Special Olympics of Montana!
More From Newstalk KGVO 1290 AM & 98.3 FM