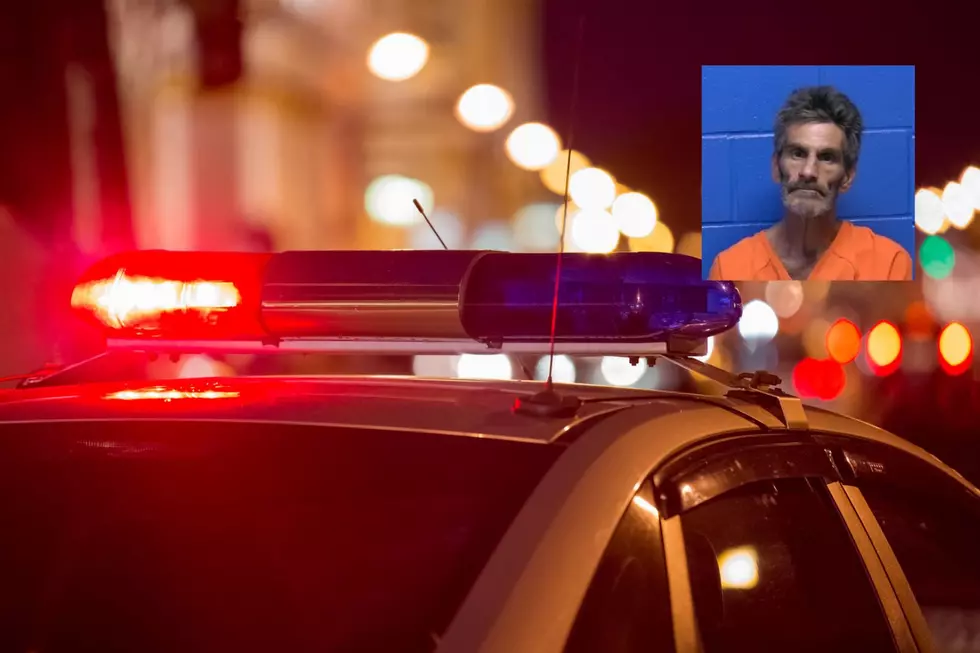 Missoula Police Arrest Man for Felony DUI on Highway 10
File photo: artolympic, Getty Stock/Think Stock; Mug Shot: Missoula Jail
On August 25, 2022, at approximately 11:37 p.m., a Missoula Police Department Officer observed a maroon Jeep Grand Cherokee traveling westbound on Highway 10 near Flynn Lane.
The officer watched as the Jeep quickly approached the rear of a large passenger transport vehicle. The Jeep almost struck the rear of the large passenger transport vehicle and had to quickly apply the brakes to avoid a collision. Police Public Information Officer Lydia Arnold picks up the story. 
"An officer conducted a traffic stop on a vehicle that was driving in an unsafe manner," Arnold said. "As the officer approached the vehicle, the officer observed movements in the vehicle, which appeared as if the driver was moving items around the cab of the vehicle. When the officer made contact with the driver, Daniel Rosas, the officer learned Rosas did not have a valid driver's license, did not have registration for the vehicle, and did not have insurance coverage on the vehicle." 
The officer also learned that Rosas has prior convictions for driving under the influence. The officer further observed that Rosas kept fidgeting and could not remain still. 
According to court documents, Rosas repeatedly stated that he had to use the restroom. At some point, Rosas defecated in the barrow pit. The officer interpreted these physical characteristics as signs of nervousness and agitation. 
"The officer had Rosas conduct a standardized field sobriety test to ensure Rosas was safe to operate the vehicle on public roadways," Arnold said. "A portion of the test could not be completed due to Rosas being unable to focus, stay still, or follow directions. Other portions of the standardized field sobriety test demonstrated indicators of impairment. Rosas agreed to provide a preliminary alcohol screening test. When the officer was setting up the instrument and preparing for the test, Rosas attempted to flee from officers by running across Highway 10 and away from officers on scene." 
Once Rosas was apprehended in the middle of the eastbound lane of travel, he was placed in handcuffs and placed in the back of the officer's patrol vehicle. Rosas ultimately submitted a preliminary breath test, which yielded a result of 0.000 BAC. 
"A search warrant was granted to collect a blood draw and a search warrant on the vehicle," Arnold said. "The vehicle search yielded drug paraphernalia and a notebook with written statements related to Rosas' methamphetamine use. Officers also located other citations for moving violations that had all be issued in the month of August." 
Rosas was later transported to a local hospital for a blood draw. Rosas is currently being charged with felony DUI, driving with a suspended license, operating without liability insurance, and obstructing a peace officer. 
The information in this article was obtained from sources that are publicly viewable.
Missoula TOTFEST 2022 Photos
Adorable Dogs of Missoula
Missoulians submitted pictures of their dogs for National Dog Day. Enjoy!
More From Newstalk KGVO 1290 AM & 98.3 FM