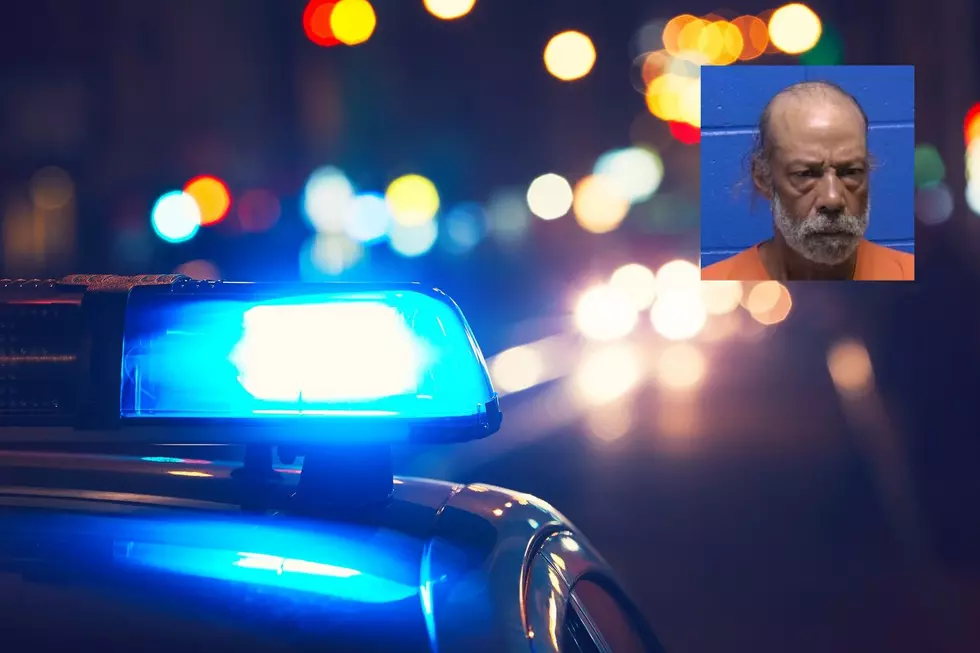 Missoula Man Threatens Juvenile With an Axe, Curses at Police
File Photo: Chalabala, Getty Stock/Think Stock: Mug Shot: Missoula Jail
On July 23, 2022, a Missoula Police Department officer was dispatched to a fight that was taking place in the 1600 block of Phillips Street. When the officer arrived, he observed multiple individuals, including several juveniles.  
One juvenile, G.Z., pointed the officer towards the east side of the residence where the officer observed three additional individuals, including 59-year-old Carlos Combs. The officer noticed several bottles of alcohol near Combs and one of the individuals, and the two appeared intoxicated. Police Public Information Officer Lydia Arnold picks up the story. 
"Officers were called to a disturbance in progress," Arnold said. "Prior to arriving on scene, officers were advised the caller had indicated two family members were fighting. When officers arrived on the scene, they observed people in an escalated state and indicators the people involved were intoxicated." 
The officer spoke to G.Z. who reported that he was on the south side of the residence when Combs approached him and cursed at him. Combs then picked up a large rock and threw it at G.Z. twice, but never made contact. G.Z. walked to the north side of the residence to get away from Combs.  
G.Z. then observed Combs and the other individual arguing about Combs throwing rocks. According to court documents, Combs obtained a pool cue and a rake and made threats toward the individual. 
G.Z. then reported that the three adults started yelling at each other. While this happened, G.Z. attempted to get into the residence, but Combs obtained an axe and walked toward him. G.Z. reported he was afraid Combs was going to hit him with the axe. G.Z. said Combs got within 5-10 feet of him with the axe in hand before law enforcement arrived. An officer located an axe laying on the ground on the east side of the residence. 
"Based on the statements received and the observation of weapons used, officers placed Combs under arrest," Arnold said. "Combs only made comments to the officers full of profanity. This case is still under investigation with the Missoula Police Department Detective Division."
Combs was transported to the Missoula County Detention Center. He is currently being charged with one count of felony assault with a weapon. 
The information in this article was obtained from sources that are publicly viewable.
Z100 Missoula's Only Classic Rock Moves
14 Destinations to Visit With Direct Flights From Missoula
Here's a list of places to visit (and things to do while you're there) with nonstop flights out of the Missoula Montana Airport.
WOW! Photos from the Newly Opened Missoula Airport
The wait is over and the new terminal at the Missoula Montana Airport opened June 8, 2022. Get a peek inside from the perspective of a passenger.
More From Newstalk KGVO 1290 AM & 98.3 FM