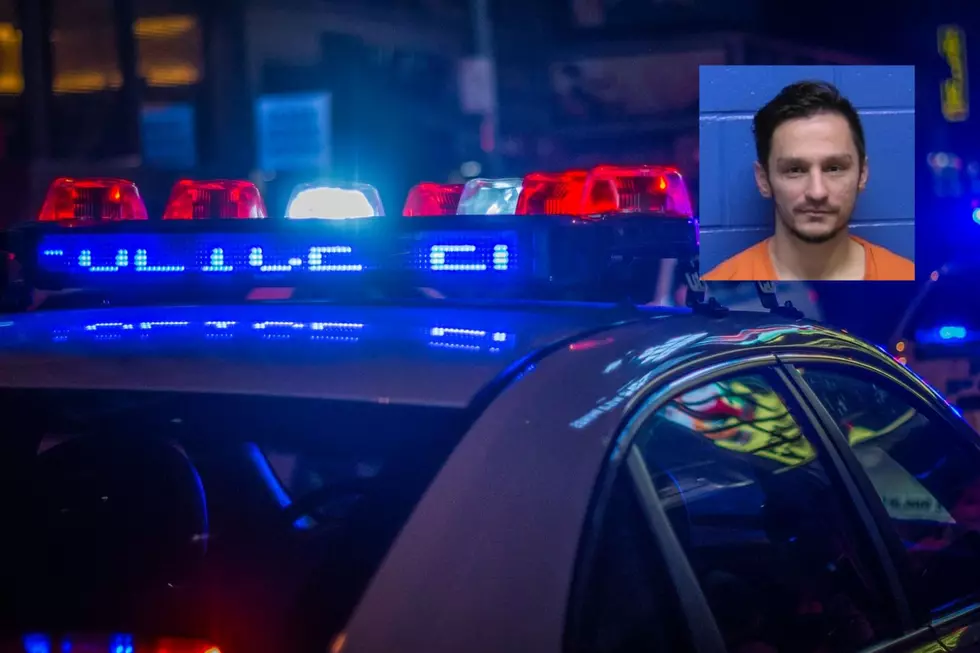 Missoula Bystanders Intervene to Stop Parking Garage Assault
Photo by Michael Förtsch on Unsplash; Mug Shot: Missoula Jail
On September 24, 2022, Missoula Police Department officers were informed of a 911 call that was placed by a female who reported that her ex-boyfriend, Sadi Nazriev, had assaulted her in a parking garage.  
An officer responded to search for Nazriev because he was familiar with Nazriev from previous law enforcement contacts. Another officer responded and was able to locate Nazriev's unoccupied vehicle parked on Ryman Street. Police Public Information Officer Lydia Arnold picks up the story. 
"Officer responded to a downtown parking garage to speak to a victim who had been assaulted by her ex-boyfriend," Arnold said. "The victim told the officer, and the officer confirmed, she had been granted a permanent order of protection in June, but the suspect, Sadi Nazriev, had not been yet served. The victim reported being out at a local establishment when she noticed Nazriev sitting and watching her." 
The victim said she left the bar at around 2:35 a.m. and was sitting in her car listening to music when the Nazriev suddenly appeared. 
"Nazriev reached into the car, removed the keys, and began to physically assault the victim," Arnold said. "Nazriev grabbed the victim by the throat. The victim started yelling for help because she was unable to get away from Nazriev. Bystanders intervened and pulled Nazriev off of the victim. The victim reported thinking she was going to die while being strangled. The bystanders told officers they had heard the victim screaming, stopped their vehicle, and had to physically pull Nazriev off the victim." 
Court documents indicate the victim tried to get Nazriev to stop by pushing him back with her legs and hands, but the attack did not stop until the bystanders intervened. 
"Nazriev fled at that point," Arnold said. "Bystanders were able to provide a detailed description of Nazriev to officers. Officers located Nazriev and under Miranda, Nazriev gave a statement. This case is still under investigation with the Missoula Police Department Detective Division."  
Nazriev denied being downtown, seeing the victim, or entering the parking garage. Nazriev said he had not been driving his vehicle and that his brother had parked it downtown so he could pull their food truck downtown. When Nazriev was searched incident to arrest, his pickup keys were found within his pocket and the food truck was located outside of his residence, not downtown or with his pickup as he had stated. 
Nazriev was transported to the Missoula County Detention Center. He is currently being charged with felony strangulation and unlawful restraint. 
The information in this article was obtained from sources that are publicly viewable.
24 Missoula Businesses That Have Closed in the Last Two Years
A large amount of Missoula businesses have closed over the last couple of years for a variety of different reasons. Retirement, COVID-19, changes in ownership.....here's a list of 24 businesses that we've lost.
10 Businesses That Should Open a Location in Missoula
We asked, and you answered, and then we brainstormed a little bit too. Here are 10 businesses that we think should open a location in Missoula, Montana.
More From Newstalk KGVO 1290 AM & 98.3 FM