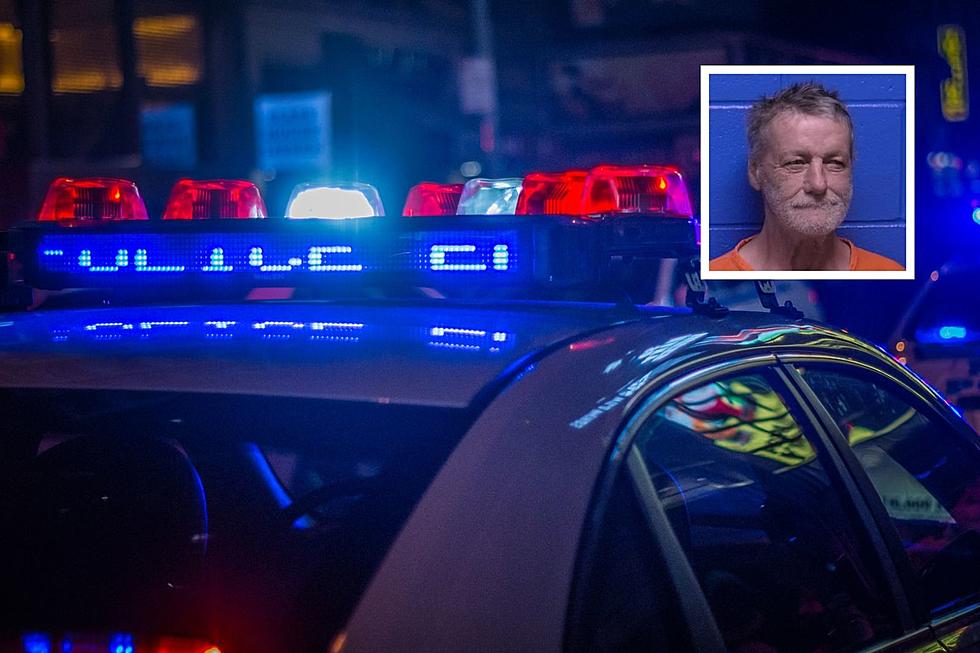 Man Returns to Missoula Business, Threatens Patrons and Employees
Photo by Michael Förtsch on Unsplash; Mug Shot: Missoula Jail
Missoula, MT (KGVO-AM News) - On October 1, 2023, at approximately 5:49 p.m., a Missoula Police Department Officer responded to the Albertsons Eastgate complex on E Broadway Street for a report of a male yelling obscenities and threatening patrons at the store. Upon arrival, the officer was directed by the complainant to the suspect male, later identified by his Montana ID as 68-year-old Thomas Ryan.  
Ryan was sitting in the breezeway outside of Albertsons. The officer approached, and Ryan became confrontational immediately. Another officer arrived on scene to assist while the original officer spoke with witnesses. 
Officer Speaks to Witnesses
The officer was approached by a female who stated Ryan had approached her and told her to "go the f**k back to Browning," which she felt was rude and racist. Ryan then became confrontational with the female's male companion and threatened to "kick [his] a**."  
She stated Ryan then said he was going to take out his knife and stab her. Ryan proceeded to rifle through his bag and leaned towards her. She reported she felt so afraid that she pulled out her own pocketknife to defend herself and asked a bystander to call 911. She stated she then hid from Ryan until law enforcement arrived. 
The officer then spoke with a 17-year-old barista who had been working at the Starbucks inside Albertsons when she was confronted by Ryan. She reported that she and another female employee had been working when Ryan came in muttering and yelling obscenities. She stated she could not understand most of what Ryan was saying but that he was swearing and making sexual comments.  
She reported she felt so threatened that she sought out adult employees in the store to help address the situation. Ryan was approached by management but refused to leave and yelled at them. She stated she was then approached by a bystander who reported she'd overhead Ryan talking about "smashing" her and her coworker's heads in. The officer observed that her voice was shaking as she recounted the incident. 
Ryan is Placed Under Arrest
While the officer was speaking with witnesses, Ryan got off the ground and began yelling at the other officer. The officer said Ryan was squaring up to him. The officer placed Ryan under arrest after conferring with the officer who spoke to witnesses.  
Ryan agreed to provide a statement and explained he had been sitting in the area not doing anything before telling a woman, "F**k you, I'll shoot you." The officer had a hard time discerning the entirety of Ryan's statement due to the level of slurring and apparent intoxication. The officer also learned Ryan had been permanently trespassed from Albertsons Eastgate on April 1, 2021. 
Ryan was transported to the Missoula County Detention Facility. He is currently being charged with felony burglary and assault. On October 4, 2023, Ryan made his initial appearance in Missoula Justice Court and his bond was set at $10,000. 
The information in this article was obtained from sources that are publicly viewable.
21 More Missoula Businesses That We Would Like To Return
We wrote about
24 Missoula businesses
that you all said you missed. We thought of 21 more that we think should be brought back.
Gallery Credit: Chris Wolfe
More From Newstalk KGVO 1290 AM & 98.3 FM