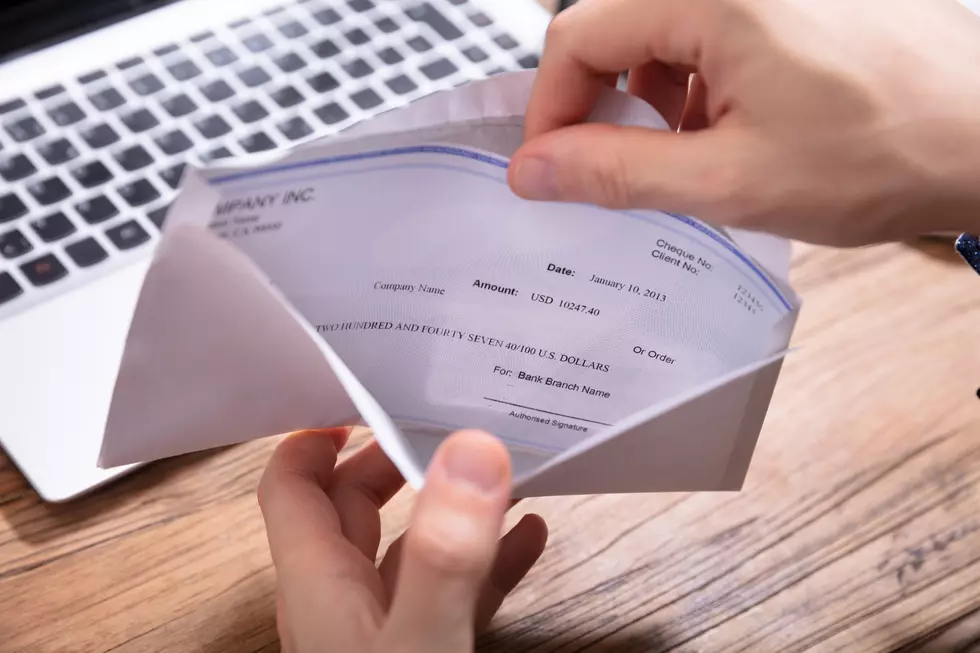 Missoula Bank President Warns of Check Fraud and Financial Scams
Credit: AndreyPopov, Getty Stock/Think Stock
Missoula, MT (KGVO-AM News) - KGVO News reached out to Scott Burke, President and CEO of Missoula's First Security Bank (a division of Glacier Bank) this week after receiving an email from the bank warning customers to beware of attempts at fraud and other financial scams that are becoming more prevalent throughout his industry.
Burke made time in a very busy schedule to share important information about what to look out for, no matter where you bank.
Fraud Watch 1 'Check Washing'
"We see check fraud probably on a daily basis, and check fraud can come in a lot of different manners," began Burke. "When another individual or group gets a hold of a check, they can wash the check, meaning they'll keep the account number and everything on it, then they'll wash it and they'll create another check on it, and then submit that for payment, and we see that a lot of that."
Fraud Watch 2  'Commercial Bank Account Scam'
Burke pointed out a scheme that is targeted primarily at commercial clients.
"They'll get a hold of an account number and typically it's a commercial client and what they'll do is they'll try to initiate what's called an ACH, an Automatic Clearing House transaction that's an electronic transaction. They'll hit the account for like five cents to an ACH and when they see that happen, and it works, the next time they'll hit it for a bigger dollar amount. We just always are keeping an eye out for these schemes and we have procedures here where we typically just call the customer."
Not even the Bank President is Immune
Even the president of the bank is not immune. Burke said he personally has been the recipient of an attempted scam on his account.
"Just this weekend, I myself got a text saying 'This is Glacier Bank dot link, please click on this to verify that your account is in good standing'. Of course, that has nothing to do with our bank, and matter of fact, Link was spelled wrong. There's always something. I know, because I was in the office over the weekend and I probably had five phone calls on this."
His Advice? Read Your Monthly Statement Carefully
Burke had one piece of very important advice to all who have personal or commercial checking accounts at any bank; read your statement carefully every month.
"What we always tell our customers is to please look at your statements," he said. "Make sure everything on there is valid and if they get back to us and say 'I did not do this transaction'. I believe we have 90 days to submit that to the proper authorities for that and typically the customer does not have to pay for that. So it goes into an investigation but 99.9 percent of the time they never have to pay for that."
Burke urges any bank customer to become familiar with their bank's website for information on how to spot and stop fraudulent activity.
Get to Know Missoula A to Z
All about Missoula, Montana.
LOOKING BACK: Photos of Missoula and How It's Changed
Check out these photos of how Missoula has changed over the past decade.
More From Newstalk KGVO 1290 AM & 98.3 FM