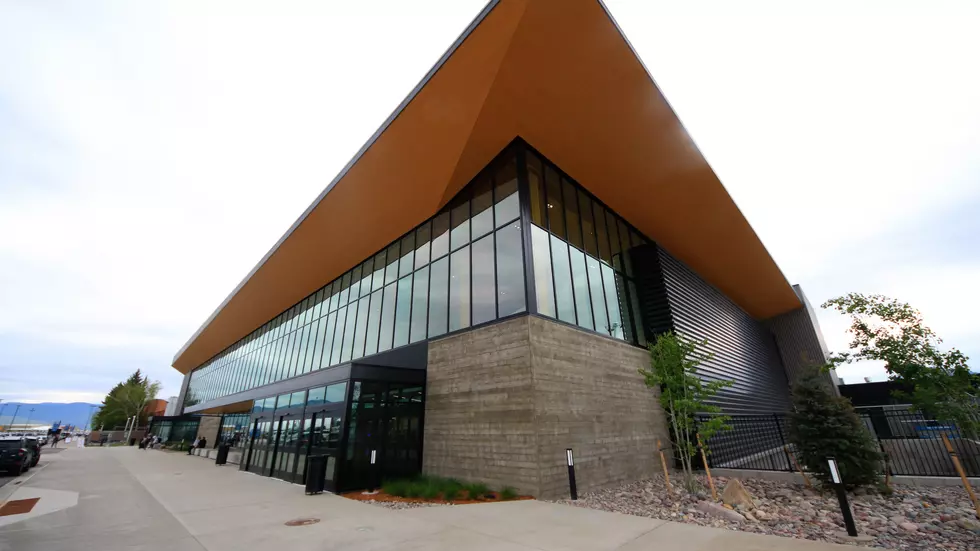 Missoula Airport Saved $2.6 Million In 1st Phase of Terminal Project
The new Missoula terminal opened last May- Dennis Bragg photo
At a time when prices continue to skyrocket, Missoula Montana Airport actually found a way to save well over $2 million on the new airport terminal project that was completed last year. 
Airport managers say the savings came from fortunate timing and a lot of "value engineering for the new Missoula terminal.
When the airport wrapped up construction on the new South Concourse project last year, there was a sense of having saved money. But now with the closing of the books we're learning the airport was able to bring the $67-million dollar project under budget by a whopping $2.6 million dollars. 
Airport Director Brian Ellestad says a lot of factors saved the funds
"It's grants. It's stuff that we may not have done without the grants like airport low emissions. There were VALE grants so that we could put heating and cooling on aircraft so they don't have to run their APU, their auxiliary power units," Ellestad told me Wednesday. 
"We did a lot of value engineering throughout the project because we just didn't know where the costs were going to be, and obviously we were able to trim it pretty well."
But what turned out to be the COVID challenge actually played to the airport's advantage. While traffic plummeted, the project had been planned and priced right before all the turmoil. A blessing in disguise when there were fewer than 30 cars in the parking lot in April 2020. 
"I mean, we locked in our prices before COVID. And then we had the, you know, the moment of putting steel the first piece of steel went up just as COVID was in its full thing.," Ellestad recalls. "So we just didn't know, do we stop or we could keep going? Luckily, we made the decision as a group, but we kept going so we were able to hit the market at the right time. 
Now, saving more than $2 million doesn't mean more money to spend on the next phase of construction. It does mean less debt, and Ellestad says that's a big advantage for the future.
"We had a great lender in First Security Bank. We kept coming to them. 'I don't think we're going to take it out as much as we thought we were'. And as it turned out, we were a minimum of at least 2.6 under that. Plus all our grants. We were under that. Even so, it's just less than we have, which means we pay off the whole project that much earlier."
READ MORE: New Missoula terminal brought latest tech for passengers
READ MORE: Destinations with direct flights from Missoula 
20 Impressive Features at the New and Improved Missoula Airport
Missoula's new airport will include large windows for loved ones to watch planes depart and arrive, and the only escalator on this side of Montana! Plus, a keggerator system for the Coldsmoke Tavern.
More From Newstalk KGVO 1290 AM & 98.3 FM