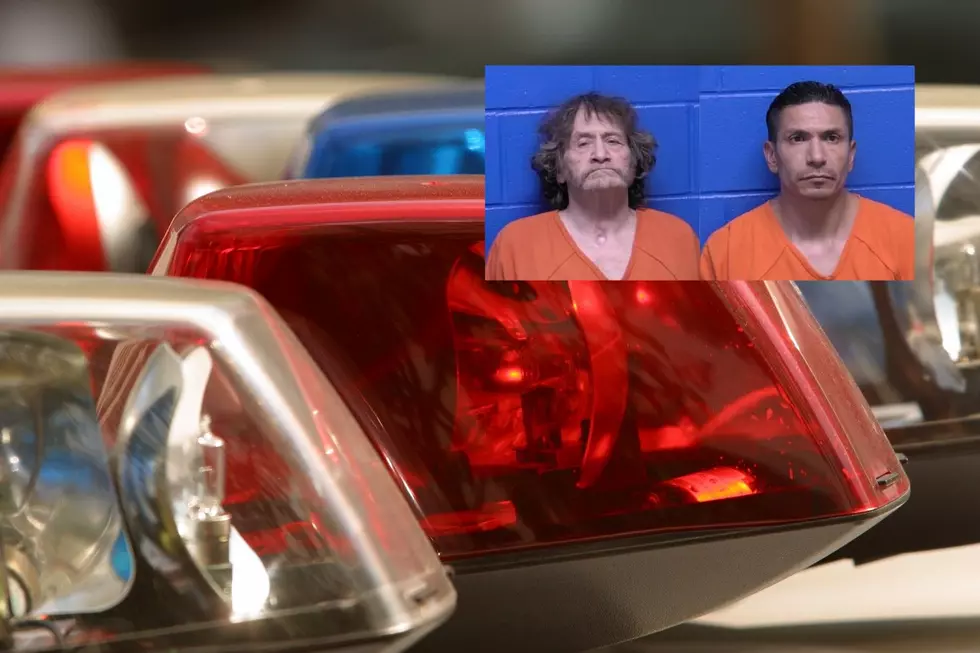 Two Men on Probation Were Arrested for Having Drugs in Missoula
File Photo: Jupiterimages, Getty Stock/Think Stock: Mug Shots: Missoula Jail (Buckingham, One Horn)
Missoula, MT (KGVO-AM News) - On February 1, 2023, Missoula Probation and Parole Officers were doing a home visit of 63-year-old Tracy Buckingham. Buckingham was staying at a hotel in the 3000 block of Stockyard Road. Buckingham is currently on felony probation and he is being supervised by a probation officer.
When the probation officer arrived, Buckingham was sleeping in the room and had to be woken up. According to court documents, the probation officer observed two pipes and suspected methamphetamine sitting out in plain view. One of the pipes had burnt residue in it.
A Missoula Police Department officer was dispatched to respond. The officer took possession of the pipes and suspected methamphetamine. The officer tested the suspected methamphetamine with TruNarc, which came back positive. 
Buckingham is currently being charged with felony criminal possession of dangerous drugs and criminal possession of drug paraphernalia.
On February 1, 2023, in a completely separate incident, a Missoula County Sheriff's Office Deputy was on patrol and conducted a traffic stop on Highway 93 North. The driver was identified and was arrested on a warrant.  
There were also two passengers and one was identified as Lucas One Horn. The deputy determined that One Horn had a warrant for his arrest and he was taken into custody. During a search incident to arrest, the deputy located a yellow bottle, similar to a prescription bottle, on One Horn. However, the bottle did not have a label. One Horn said the bottle contained gabapentin, a Schedule V drug.  
The deputy determined that One Horn was on probation but was not compliant. Since being on probation, One Horn has not shown up to any meetings, and Probation and Parole Officers have been looking for him. As such, the deputy was unable to verify if One Horn had a prescription on file with Probation and Parole. 
One Horn is currently being charged with felony criminal possession of dangerous drugs. 
The information in this article was obtained from sources that are publicly viewable.
20 Impressive Features at the New and Improved Missoula Airport
Missoula's new airport will include large windows for loved ones to watch planes depart and arrive, and the only escalator on this side of Montana! Plus, a keggerator system for the Coldsmoke Tavern.
14 Destinations to Visit With Direct Flights From Missoula
Here's a list of places to visit (and things to do while you're there) with nonstop flights out of the Missoula Montana Airport.
More From Newstalk KGVO 1290 AM & 98.3 FM