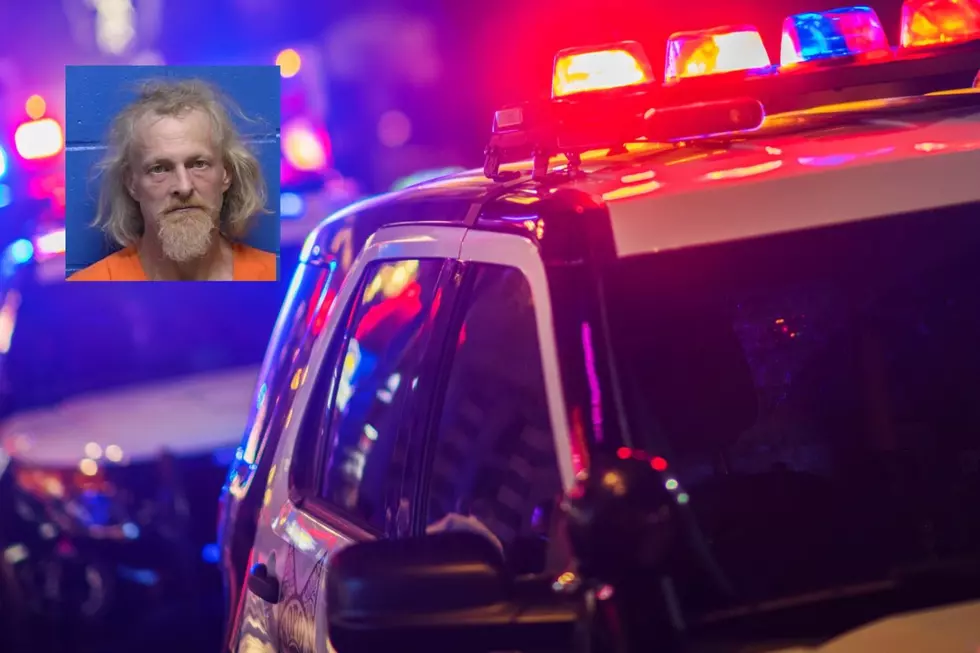 Man Runs From Missoula Police, Gets Caught With Meth on Him
File photo: welcomia, Getty Stock/Think Stock; Mug Shot: Missoula Jail
On August 16, 2022, a Missoula Police Department officer observed a vehicle traveling southbound near the Scott Street Bridge. The vehicle would slow randomly in the roadway despite there being no obstructions and then turn without using a signal. The vehicle eventually turned onto Bulwer Street, which is closed to traffic.  
The officer turned around to follow the vehicle, but the driver accelerated and attempted to leave the area quickly. The officer briefly lost sight of the vehicle before locating it driving through the alley between Sherwood and Phillips Street. Police Public Information Officer Lydia Arnold picks up the story. 
"The officer observed the driving behavior and eventually turned around and was able to locate the vehicle," Arnold said. "The vehicle was in an alley. When the officer observed the vehicle in the alley, the officer approached. The driver of the vehicle, Michael Lewis, was seen walking away and began to run when the office came into the alley."  
The officer commanded Lewis to get on the ground, but he initially refused saying, "What did I do?" Eventually, however, Lewis complied and laid down near a fence. 
"Officers located Lewis a short distance away from the vehicle," Arnold said. "When they made contact with Lewis, he was cooperative with officers. Officers took Lewis into custody where they located a substance that was presumptive positive for methamphetamine. This case is still under investigation with Missoula Police Detectives." 
Court documents indicate the substance weighed approximately 8.7 grams. Lewis stated the meth was not his and the last time he purchased or used meth was approximately three years ago. 
Lewis is currently being charged with felony criminal possession of dangerous drugs and obstructing a peace officer.
The information in this article was obtained from sources that are publicly viewable.
20 Impressive Features at the New and Improved Missoula Airport
Missoula's new airport will include large windows for loved ones to watch planes depart and arrive, and the only escalator on this side of Montana! Plus, a keggerator system for the Coldsmoke Tavern.
14 Destinations to Visit With Direct Flights From Missoula
Here's a list of places to visit (and things to do while you're there) with nonstop flights out of the Missoula Montana Airport.
10 Businesses That Should Open a Location in Missoula
We asked, and you answered, and then we brainstormed a little bit too. Here are 10 businesses that we think should open a location in Missoula, Montana.
More From Newstalk KGVO 1290 AM & 98.3 FM