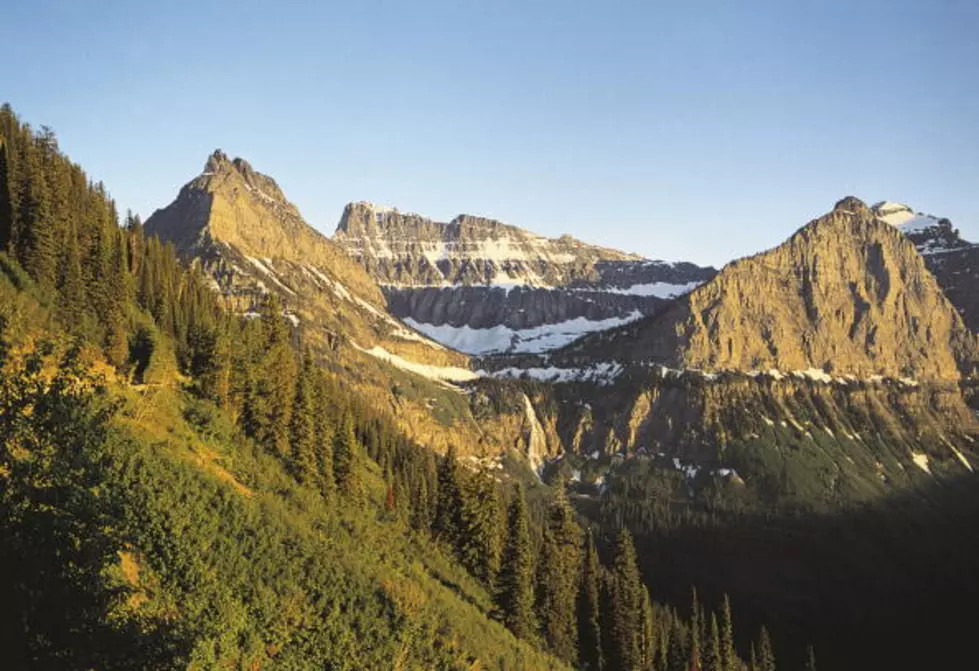 Man Killed in Glacier National Park Identified as 26-Year-Old Corvallis Resident
Photo courtesy of DEA / G.SIOEN/De Agostini/Getty Images
Glacier National Park released information today about a fatality that occurred in the park on Saturday afternoon.
"It was a man by the name of Robert Durbin, he was 26, from Corvallis, Montana," said Park Public Information Officer Lauren Alley. "He was on vacation with family. They had stopped at Haystack Creek on the Going-to-the-Sun Road. He was out taking pictures and at some point, fell into the creek."
The young man was quickly pulled downstream.
"The creek runs through a culvert underneath the road... it's a pretty big creek," Alley said. "After he fell into the creek, he was pulled by the creek down, through that culvert and then fell out of the culvert. Two-Bear Air Rescue was used to rescue his body, which was found 100 feet down on a ledge."
The incident was called in almost immediately by a park visitor and by a bus driver who witnessed the tragedy.
More From Newstalk KGVO 1290 AM & 98.3 FM