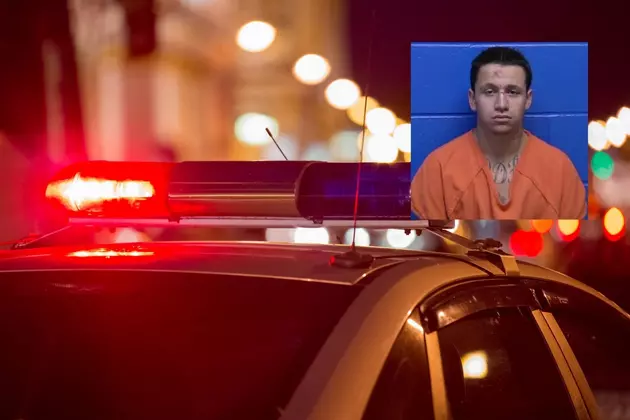 Man in a Stolen Car Leads Missoula Police on a High-Speed Chase
File Photo: artolympic, Getty Stock/Think Stock: Mug Shot: Missoula Jail
Just before 8:00 p.m. on Thursday, Missoula Police received a report of a stolen vehicle. A woman reported that her vehicle was stolen from her driveway. At around 10:00 p.m. that night, officers were searching the area of North Reserve in an attempt to locate the stolen vehicle. Police Public Information Officer Lydia Arnold explains.
"An on duty officer located the stolen vehicle in a parking lot," Arnold said. "As the officer approached the stolen vehicle, the vehicle began to drive away. The officer activated their emergency lights and sirens. The vehicle failed to yield to the officer and the fleeing suspect, 23-year-old Isaiah Hausman, led officers on a vehicle pursuit travelling at a high rate of speed, endangering numerous drivers on the road, pedestrians, and people in the neighborhood."
Court documents indicate Hausman reached speeds of over 100 miles per hour as he attempted to evade the officer. As Hausman drove, one or more other cars on roadways were forced to alter driving behavior to avoid collisions.
"The fleeing suspect lost control of the vehicle and eventually took off on foot," Arnold said. "Officers were able to locate Hausman and took him into custody. Because of the high rate of speed and the vehicle getting into an accident with a pole, officers took Hausman to the local hospital for medical clearance before transporting him to jail."
At one point, Hausman turned onto the railroad pedestrian and bike path at the intersection of Mitchell Street and Sherwood Street. The officer saw Hausman leave the roadway and collide with an electrical pole.
With the help of a nearby neighbor who had seen where he went, Hausman was located hiding in an outbuilding structure near Zip Beverage off of Scott Street. He was hiding in the rafters of the structure.
The owner of the vehicle authorized a search of her car. Inside a purse in the vehicle, officers located approximately 10 used hypodermic needles. Debit cards in the purse belonged to other individuals, one of whom shared the last name of the defendant, Hausman.
Hausman is currently being charged with criminal endangerment, theft, and fleeing from or eluding a peace officer.
20 Montana Distilleries You Have to Visit
The Montana distillery scene is certainly taking off, and with the access to local ingredients, you can feel good about supporting these establishments all across the state. Here are 20 distilleries that are worth a visit.
18 Cool Things to See at the New SCHEELS Store in Missoula
The wait is over! Have you checked out the new store at Southgate Mall yet? Here's a collection of things that I found to be pretty cool while walking around SCHEELS.
More From Newstalk KGVO 1290 AM & 98.3 FM