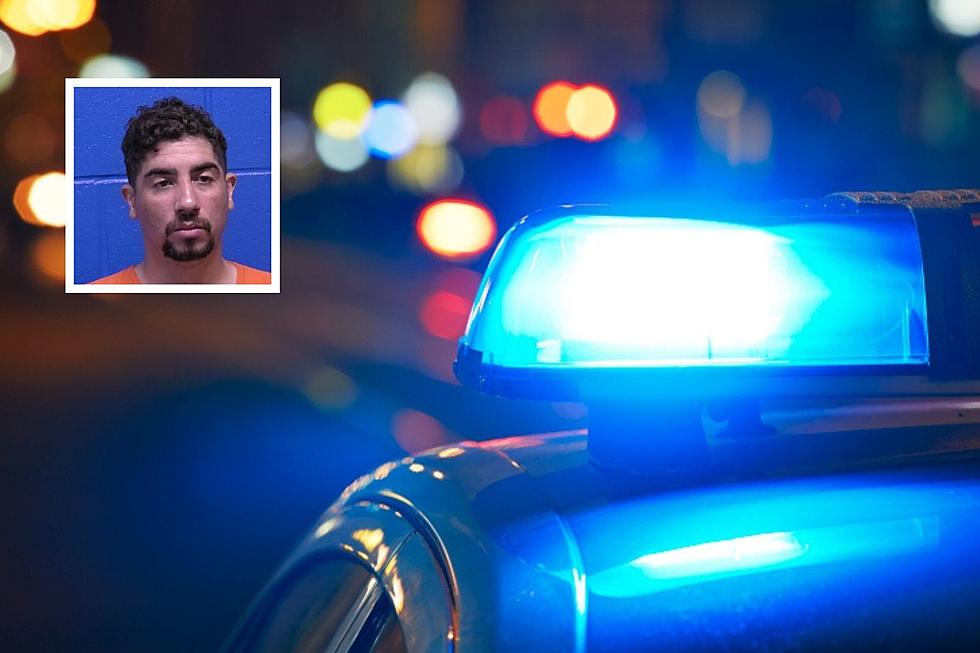 Man Lies to Missoula Police About Being Shot, Caught With Cocaine
File Photo: Chalabala, Getty Stock/Think Stock: Mug Shot: Missoula Jail
Missoula, MT (KGVO-AM News) - On June 1, 2023, at approximately 4:17 a.m., Missoula County dispatch advised of a disturbance in the 400 block of S 3rd St W. Dispatch advised that a male, identified as 32-year-old Johan Robinson, reported that he had been shot, was bleeding, and was being shot at inside a residence.  
Dispatch also advised a female voice could be heard in the background. Shortly thereafter, a female contacted dispatch and stated she was inside the residence. She said that Robinson had left the room and that she was scared. 
Several Missoula Police Department officers responded due to the high-risk nature of the call, and the history of firearm-related calls with Robinson. The officers began searching the area and soon observed Robinson running across Orange St. He then laid down in the street with his arms extended. The officers observed that Robinson had no injuries and had not been shot.  
The officers secured Robinson in handcuffs while they continued to search the area as it was still unknown if anyone was injured. Robinson informed the officers he had left the residence with a firearm and had thrown it "into a stairwell," but it was unclear where. 
Officers Continue Their Investigation
An officer contacted the female who called earlier at a residence in the 500 block of S 3rd St W and several officers responded to assist in clearing the area. Several individuals were located sleeping inside the residence, but none were aware of what was occurring. One such individual advised he had been awakened by Robinson around 3:00 a.m. when Robinson took a shower and was forcefully banging on the walls.  
The individual also told the officer that Robinson likes to "party" and made mention of a small baggie of cocaine on the front porch. When exiting the residence, an officer observed a small Ziploc-style plastic baggie with a white powdery substance consistent with cocaine on the front porch next to a black cell phone and seized it as evidence. 
An officer began searching the area for the missing firearm and located a Walther 9MM handgun laying in the grass in front of the residence. Officer Harvey noticed the firearm had a loaded magazine, a round in the chamber, and was located within a few feet of the sidewalk. According to the officer, a citizen in the area would have encountered the firearm in daylight hours had law enforcement not located it first. 
Suspect Provides a Statement
Robinson was advised of his Miranda rights. He denied using any drugs and stated the cocaine was not his, but the officers noticed that his erratic behavior and nonsensical statements were consistent with drug use. Robinson told law enforcement that he told dispatch he had been shot in order to expedite the police response. Robinson further told law enforcement he believed someone was trying to get into his home and that he didn't want to get injured. 
Officer Harvey took the suspected cocaine to the Missoula Police Department and conducted a TruNarc scan which returned presumptive positive for cocaine. Robinson was placed under arrest and was transported to the Missoula County Detention Center. He is currently being charged with felony criminal possession of dangerous drugs, negligent endangerment, and false alarms to agencies of public safety. 
This case was filed directly to District Court and his bond was set at $15,000. 
The information in this article was obtained from sources that are publicly viewable.
LOOK: Most dangerous states to drive in
More From Newstalk KGVO 1290 AM & 98.3 FM