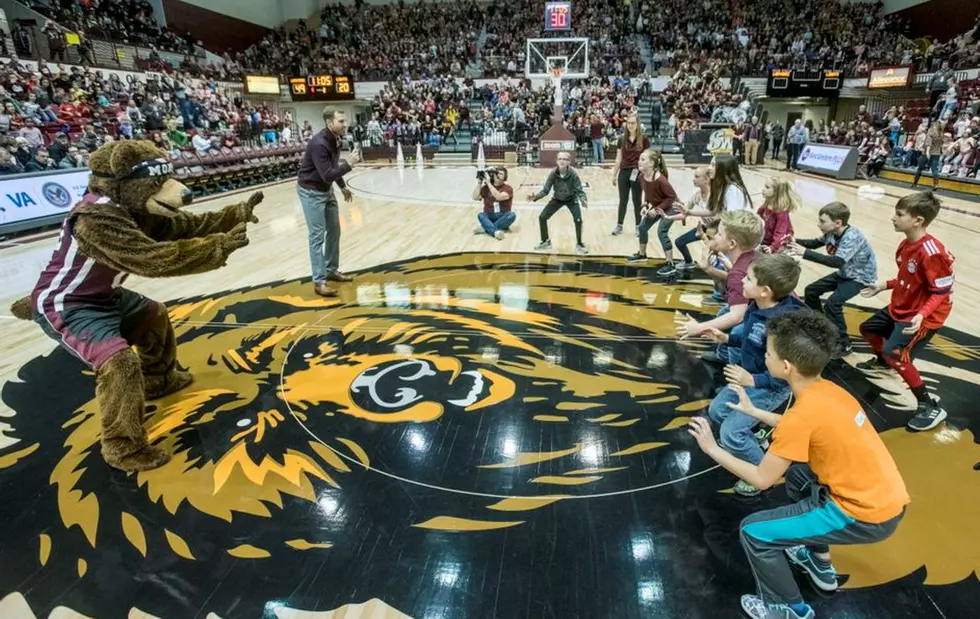 Sign Your Kids Up for Montana Lady Griz Camps This Summer
Image courtesy of U of Montana Sports Information
Calling all moms and dads with daughters.
Are you looking to get your daughter out of the house this summer? The Montana Lady Griz have you covered.
This June, the Lady Griz program is hosting three camps for all ages of young women's basketball players. By the way, summer workouts started for the Montana Lady Griz team, so it's a hectic month for the staff.
"June is always a busy time for us coaches... but we love doing it," said Lady Griz Assistant Coach Josslyn Tinkle. "It's our chance to give back to the community."
If you have a daughter looking to enhance their skills, gain college-like experience or need something to do this summer, check these camps out.
Lady Griz Elite Camp (June 19-20)
The Elite Camp replicates a college-like experience for the more tenured high school varsity players.
"This is more selective. We kind of want our top-tier kids. Student athlete high schoolers that have varsity level experience" said Tinkle. "It's a little bit more of a smaller, intimate group of people."
The Elite Camp is an elite, pardon the pun, opportunity for female high school varsity players to gauge where their game is at while scoping out the next level.
"A lot of kids we've had in the past, too, we get to evaluate it," said Tinkle. "It's a great chance for us coaches to evaluate them in person... We have kids that travel from Washington, Idaho, kind of regional that want to come and prove themselves. It's definitely beneficial for them to play in front of us."
Coach Tinkle emphasized it's not solely about the play on the court. The Lady Griz want to give the high schoolers an immersive, all-around experience of being on a college campus. That includes staying in the dorms and touring the campus of the University of Montana.
Lady Griz Youth Camp (June 26-28)
Camps aren't limited to varsity players. The Lady Griz wanted to get younger players out who could be beginning their basketball journeys, seeking improvement on the floor, or just wanting to ball out this summer.
"We're doing a Youth Camp, Kindergarten through 5th grade," explained Tinkle. "Which is super fun. You get all the younger kids that are just loud and fun and have tons of energy."
Lady Griz Advanced Skills Camp (June 26-28)
Lastly, there's the Advanced Skills Camp. This camp gives a shot to middle schoolers and less experienced high schoolers. It's open to those in the 6th-12th grade range.
"We added [the Advanced Skills Camp] this year because we had some kids, some high schoolers who don't have as much experience at the elite level," said Tinkle. "But they still want to get in the gym because they love hoops."
The bottom line is if you have a daughter between 5-18 years old, the Lady Griz have an opportunity for them to grow their basketball game. Plus, Mom and Dad get a bonus of dropping the kids off for a day or a weekend.
More information and sign-up forms are located on ladygrizcamp.com.
21 Unique Courses at the University of Montana
Here are 21 unique courses that I bet you didn't know were offered at the University of Montana.
Great Options for Used and Second Hand Stores in Missoula
Missoula Montana embraces sustainable shopping and there are many good options for finding used and secondhand goods in town.
More From Newstalk KGVO 1290 AM & 98.3 FM