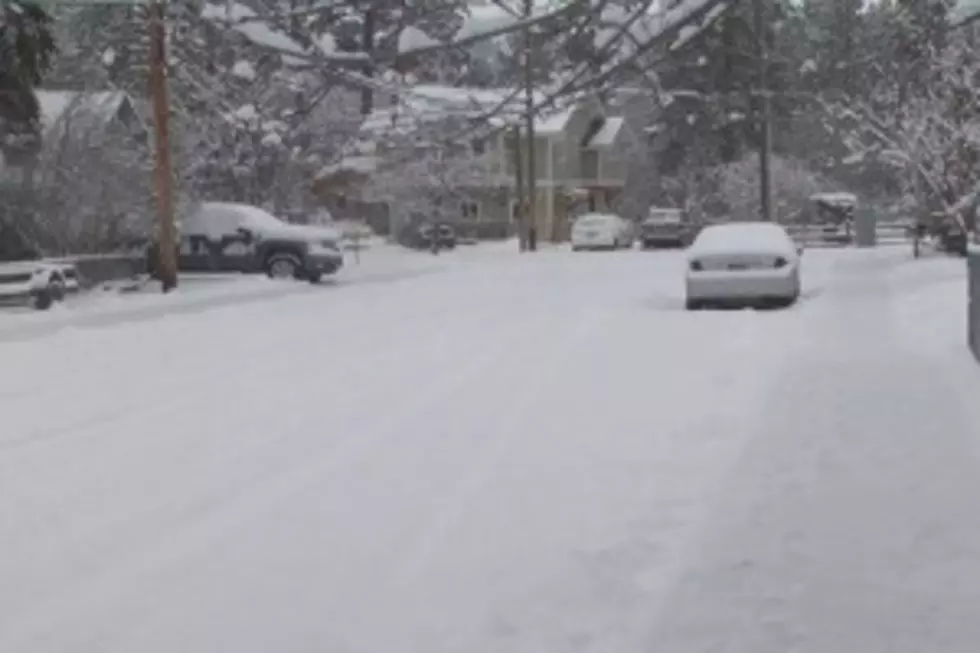 La Nina Pattern Brings Snow And Freezing Rain To Missoula – School Closures And Delays
snowy road
The National Weather Service is reporting that the Missoula area is in the grip of a weak La Nina patter, which has produced copious amounts of snow, and even some freezing rain and sleet, leading to a winter storm warning until 5:00 p.m. this afternoon.
CLOSURES AND DELAYS AS OF 5:30 A.M. --- CORVALLIS SCHOOLS ARE CLOSED, AND THERE IS A TWO HOUR DELAY FOR BOTH BUSES AND CLASSES AT BONNER SCHOOL. IN ADDITION..HIGHWAY 12 ON THE IDAHO SIDE HAS CLOSED DUE TO AVALANCHE DANGER.
Meteorologist Travis Booth said between four to six inches of fresh snow has fallen so far, on top of the over two inches received on Friday night.
"In the Missoula area, we generally say between four to six inches of snow, from the late afternoon until the early morning hours today," Booth said."We are expecting more, accompanied by some sleet and light freezing rain, but probably not a lot of accumulation from the snowfall.We could receive another round this afternoon with another one to two more inches."
Booth said Missoula emerged from the icebox just long enough to receive this fresh snow, however, western Montana will be headed back into the icebox again.
"Looks like it'll stay unsettled until at least Wednesday," he said. But, beyond that, it'll turn fairly dry and cold again, also, so we'll have valley lows down below zero with daytime highs in the single digits and low teens."
Booth said much more snow has fallen in the Kalispell and Glacier Park areas.
More From Newstalk KGVO 1290 AM & 98.3 FM