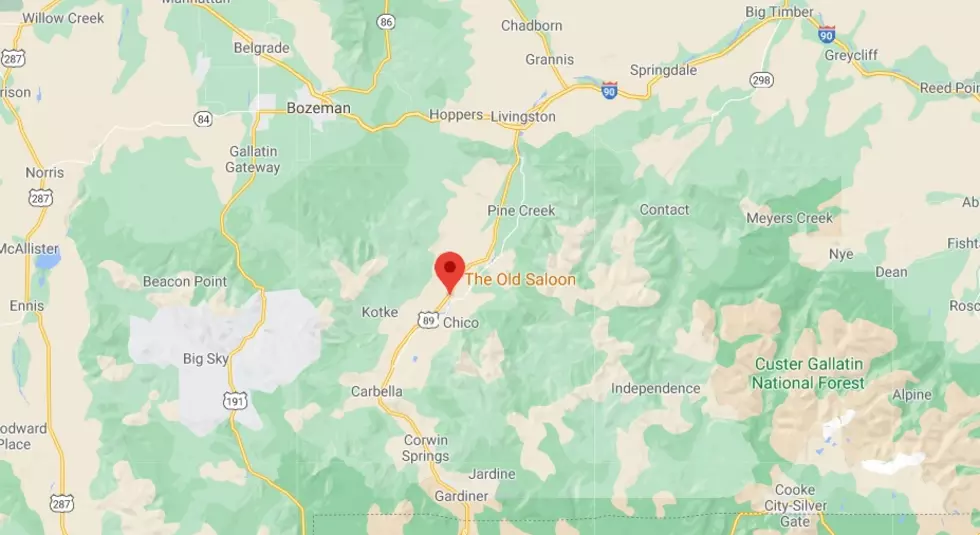 Hero Montana Highway Patrol Trooper Story Goes Viral
Google Maps
You know how Montanans do that thing where they pull off some amazing feat, or save a life, and shrug it off like "no bid deal"? I feel like that's why this particular story has gone viral and has been shared in just about every state in the nation, and a lot of national news outlets. Because we are kind of nonchalant about our good deeds in Montana, I don't think those involved realized just how big of a deal this was.
This past Thursday, January 14th, the Montana Highway Patrol got a call about a roll over crash near Emigrant, which is south of Bozeman. Trooper Connor Wager responded and arrived at the scene to find a car overturned in the nearly frozen, very chilly Yellowstone River. The front end of the vehicle was completely submerged and the driver was trapped inside. What scary incident for her, I can't even imagine!
A quick thinking Trooper Wager tethered himself with a rope and got into the raging, nearly freezing Yellowstone River only to find that the hatchback wouldn't open because of the powerful current. He used a rescue tool to break out the back window and pulled the driver out to safety. By then, first responders were there to help the both of them get back to shore, and miraculously, neither had major injuries. They were both checked out by EMS and are fine. The MHP posted some photos from the incident on their Facebook page, see below. I'm sure if you asked Trooper Wager, he'd say "all in a days work." They don't say "Montana is for Badasses" for nuthin'!
10 Most Mispronounced Towns in Montana
More From Newstalk KGVO 1290 AM & 98.3 FM