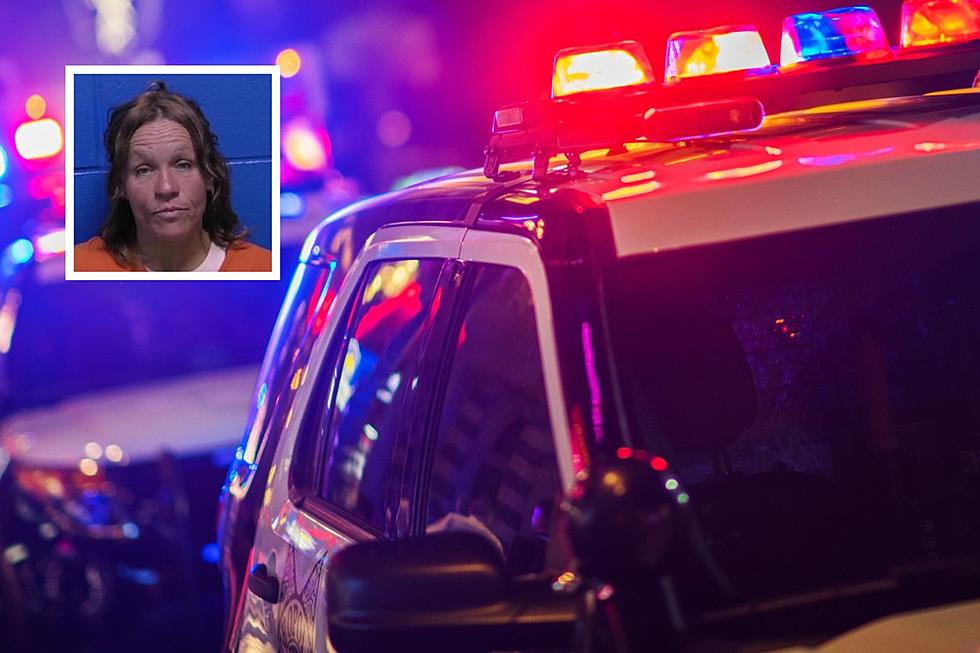 Habitual Offender Steals From the Poverello Center in Missoula
File photo: welcomia, Getty Stock/Think Stock; Mug Shot: Missoula Jail
Missoula, MT (KGVO-AM News) - On August 9, 2023, at approximately 2:29 p.m., Missoula Police Department officers were dispatched to the Poverello Center for a report of 48-year-old Amy Hout trespassing on the property. An officer arrived on scene shortly after the call and observed Hout laying near the sidewalk on the Hawthorne Street side of the shelter.  
The officer approached Hout and told her that she was to be detained. Hout stood up and began to speak incoherently. The officer noted that Hout appeared to be agitated and possibly under the influence of drugs. Hout was detained and escorted to the front of a patrol car without further incident.  
Another officer walked inside the shelter to conduct an interview with the complaining party. Once inside, the officer located a Poverello Center manager, Jane Doe. Doe advised law enforcement that Hout had walked into the shelter in a poor mental state, and staff ordered her to leave which agitated her. The officer was aware that Hout had been trespassed from the property in May of 2022. 
Doe said Hout went through the belongings of another unknown male who had been staying at the shelter, and then proceeded over to a trash and dumped food all over the ground. After this, Hout grabbed several food items from the shelter, including apples and a bag of "Cheetos", and left. Hout took these items without permission from the shelter or payment. The officer asked Doe if she wanted these items back, and she stated that because these items were food-related, they could not be salvaged. 
Officers placed Hout under arrest and conducted a search. During the search, Hout stated that she possessed a "loaded needle" in her bra. The officer secured Hout while another carefully attempted to retrieve the needle. The officer successfully retrieved the needle. Officers noted that the needle was not loaded, but that it did have blood residue on the inside indicating that it had been previously used. Hout was then transported to the Missoula County Detention Facility without further issue. 
Hout is currently being charged with felony burglary and criminal possession of drug paraphernalia. Hout made her initial appearance in Missoula Justice Court and her bond was set at $20,000. 
Hout has been arrested multiple times in Missoula over the past few years. On August 23, 2022, she was charged with felony assault with a weapon for threatening to kill people with a dog stake at the Poverello Center.  
The information in this article was obtained from sources that are publicly viewable.
LOOK: What major laws were passed the year you were born?
Data for this list was acquired from trusted online sources and news outlets. Read on to discover what major law was passed the year you were born and learn its name, the vote count (where relevant), and its impact and significance.
More From Newstalk KGVO 1290 AM & 98.3 FM