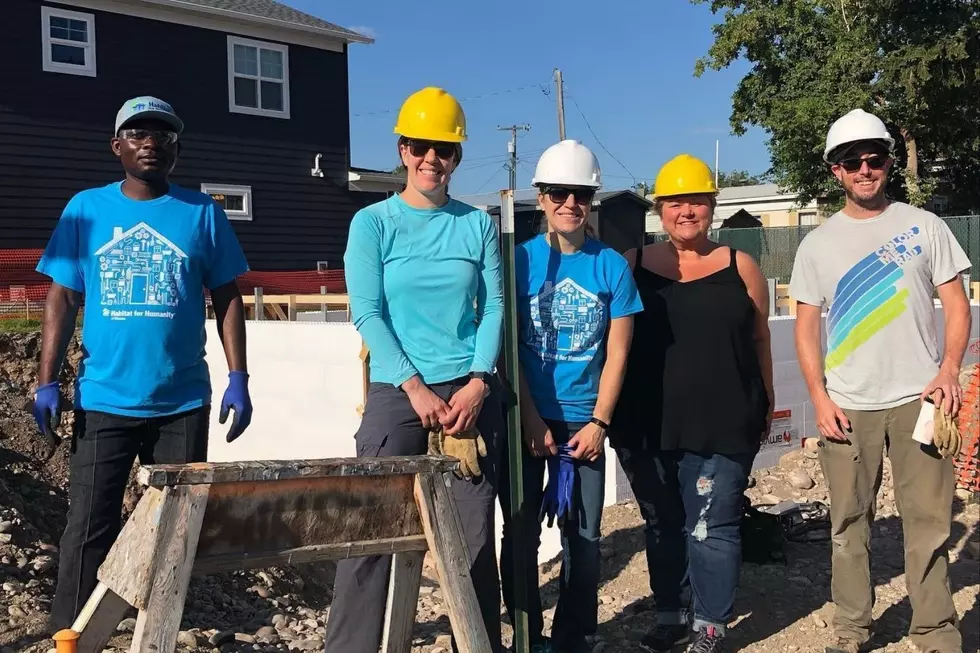 Habitat Celebrates New Home Built in Collaboration With Refugee Family of Six
Photo Courtesy of Habitat for Humanity of Missoula
On Thursday, Habitat for Humanity of Missoula held a special Wall-raising ceremony for the non-profit's 58th home in Missoula. Habitat builds multiple homes each year in partnership with Missoula residents. These homes are then sold to the families who helped construct them through a special mortgage program to keep payments within the family's means. Communications and Grants Director Hannah McDaniel explains.
"We have reached the point in the construction process where we are framing the walls that will make up their home," McDaniel said. "We like to honor that process by doing that together. We gather for a short ceremony to really look back on how far the family has come and how hard they are working to move into their home. We are going to physically push up some walls tomorrow and we are really looking forward to it."
The Lumona family, originally from the Congo, currently balance their time working with Habitat and both local hospitals.
"They put in hundreds of hours on the build site physically helping to construct their home," McDaniel said. "We think that definitely leads to a different level of pride and ownership, but it can also be a really exciting time for them to learn about their home as they are building it. The Lumona's are a family of six. They are building quite the home. Our homes are modest in size, but they do need a few more rooms to accommodate all of those kids. It has been an exciting process."
McDaniel is hopeful that the Lumona family will be able to move into their brand new home by the holidays.
Habitat is also simultaneously building their first home in East Missoula with the Grados family of three. For more information about Habitat or to get involved, visit here.
READ MORE: 50 resources to help you educate your kids at home
More From Newstalk KGVO 1290 AM & 98.3 FM