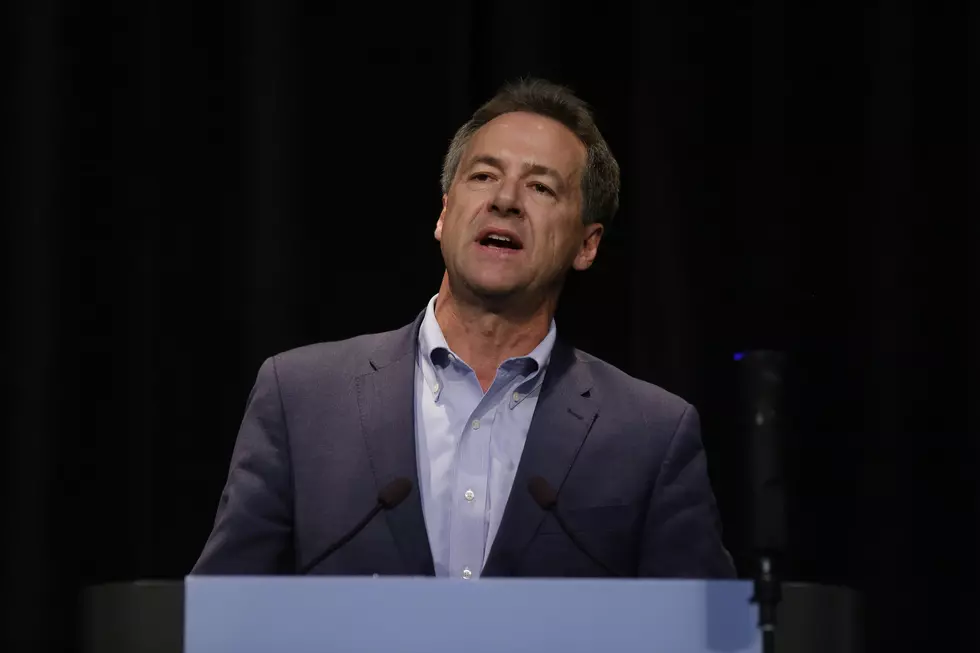 Governor Bullock Transfers $200 Million of federal CARES Act Funds
Getty Images
On Wednesday, Governor Steve Bullock conducted a news conference with state health leaders to address the rise in COVID-19 cases and the status of Montana hospitals dealing with the coronavirus.
Bullock also announced that he's directed $200 million of federal CARES Act funds to be transferred to the Unemployment Insurance Trust Fund.
"Businesses have already been hit hard once due to COVID-19," Bullock said. "The last thing we want is to see them hit hard twice, impacting their bottom lines for years to come. So, I'm dedicating $200 million in Coronavirus relief funds to boost the Unemployment Insurance Trust Fund immediately."
According to Bullock, boosting the trust fund will have a real impact for tens of thousands of Montana businesses next year and for years to come. He said it will also play a key role in the state's economic recovery.
"This infusion will effectively double Montana's unemployment Insurance Trust Fund and it will prevent over 43,000 businesses from being hit by a significant spike in rates while also ensuring the Montana Department of Labor and Industry can continue to pay benefits to those in need," Bullock said.
According to the state, Montana businesses who pay into unemployment insurance will avoid an 85% spike in their tax rate because of this increase in funding.
"The department will not have to raise rates on participating businesses in 2021 or in subsequent years," Bullock said. "With current projections, this will save businesses well over $200 million over the next few years. Keep in mind is with any year individual businesses may still move between rate schedules based on their specific experiences. However, these shifts are minor compared to the avoided overall rate impact that would have occurred without the transfer."
The $200 million infusion of funds should bring the Montana Unemployment Insurance Trust Fund back up to around $400 million in total reserves.
Bullock also asked Congress and President Trump to pass another COVID stimulus package as soon as possible to help Americans that are still struggling financially.
KEEP READING: Learning From Mistakes During the Spanish Flu
More From Newstalk KGVO 1290 AM & 98.3 FM