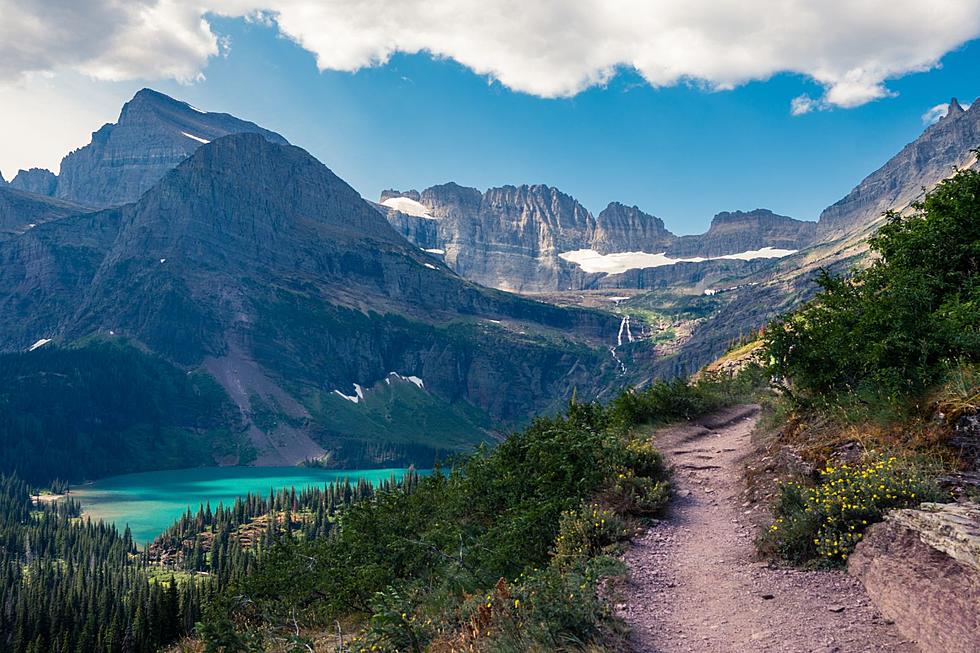 Glacier National Park Announces New Online Registration System
Photo by Cole Allen on Unsplash
Missoula, MT (KGVO-AM News) - Anyone who has tried to visit Glacier or Yellowstone National Parks in the past few years has become familiar with recreation.gov.
Alright Campers, Listen up on How to Apply for Glacier Park Reservations
Well, starting on March first, Glacier National Park will be debuting a new digital permit process for reserving 2023 advance wilderness camping permits using the Recreation.gov online reservation system.
KGVO News spoke to Glacier National Park Public Information Officer Gina Kerzman on Thursday for an explanation of how the new online registration system will work for those who want wilderness camping permits.
Specifically for Advance Wilderness Camping Permits
"Today we just announced the new system that we're moving to for our advance wilderness camping permits," began Kerzman. "This is for anyone who hikes the back country and is hoping to stay at one of the remote campsites. We're moving away from our in-house processing of that and we're moving those reservations to recreation.gov."
Kerzman provided more details about the official online reservation system.
"Recreation.gov is a government service and they work with 13 federal agencies including the National Park Service for travel planning and reservations," she said. "They work with us on 4,200 different facilities and activities and over 113,000 individual reservable sites across the country. So they are our government service for doing any type of reservations in the National Park Service."
For those who enjoy backcountry recreation, Kerzman provided specific dates to make those all important campsite reservations.
"On March 15, at 8:00 a.m. Mountain Daylight Time, the advanced reservations will open up on recreation.gov.," she said. "On March 1, there is an alternative way for large groups to get into a lottery system and try to apply for the larger camp groups. So on March 1, you can go on pay.gov and get enrolled in a lottery, and we will award 30 groups of five to eight campers and five groups of nine to 12 campers."
Everybody Gets an Equal Shot at Reservations through Recreation dot gov
Kerzman said the Recreation.gov website requires each person to open their own personal registration, so that everyone has an equal chance of getting a campsite or reservation.
"That is one of the advantages to recreation.gov.," she said. "Each individual person has to go on and create an account, and then their name is placed on that permit. So for example, if I went in and applied on recreation.gov, I'd have to set up a recreation.gov account specific to me, and I would only be able to reserve campgrounds under my name. And if I were to present that permit, I would have to provide my identification showing that I was the owner of that permit."
Click here to get more details.
RANKED: Here are the most popular national parks
To determine the most popular national parks in the United States, 
Stacker
 compiled data from the 
National Park Service
 on the number of recreational visits each site had in 2020. Keep reading to discover the 50 most popular national parks in the United States, in reverse order from #50 to #1. And be sure to check with individuals parks before you visit to find out about ongoing, pandemic-related safety precautions at 
www.nps.gov/coronavirus
.
LOOK: Must-do activities at every national park
Stacker
lists the must-do activities at every national park ranked by the annual number of visitors.
More From Newstalk KGVO 1290 AM & 98.3 FM