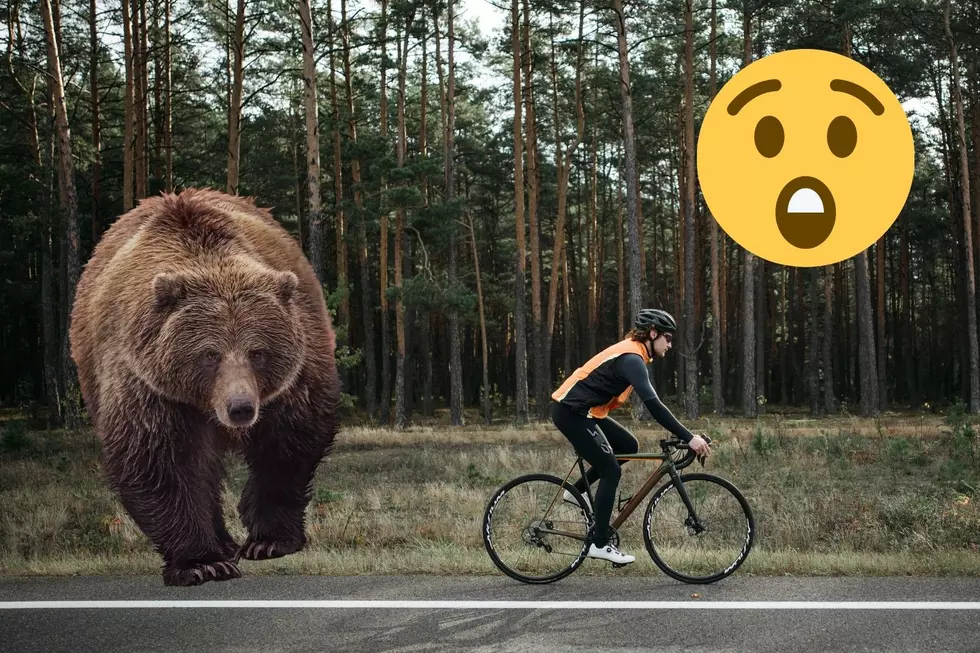 Gigantic Glacier Park Grizzly Strolls Casually Down Scenic Road
canva.com
Spring has arrived in Montana. Even though the occasional snow squall might have you thinking differently. With the longer days, comes the reemergence of sleepy bears from their dens. As more and more bear sightings are being reported each day, one sighting, in particular, has been trending recently online.
Video footage shows a massive grizzly bear strolling down the scenic Going to the Sun Road.
Going to the Sun Road has been opened to bicyclists willing to make the steep uphill ride, and the early season in Glacier National Park is called "hiker/biker season." That is when no motorized vehicle traffic is allowed on the road. And the road is only open as far as the plows have gotten it opened.
According to NPS.GOV
Pay attention to the "Safety" list above, as animal sightings are common on the road during the "hiker-biker" season. During a wildlife encounter, you may be in an area with steep cliffs both above and below. Be sure to stop at a distance that allows the animal a clear route to move away from you.
Recently, a large group of bicyclists had a close encounter with a sleepy grizzly bear.
Maureen Gerber, of Whitefish, was part of a big group of bicyclists that were taking advantage of a nice spring day. As it turns out, so was a giant grizzly bear.
According to Maureen's post on Facebook
He wasn't afraid of us, he was stubborn as he wouldn't stray. There were about 15 of us, strangers, all hunkered down on side of road, as we made a wall with our bikes, screaming "no bear!" and armed with bear spray. All cyclists in awe of this beautiful creature, as he slumbered by.
Remember, no matter what outdoor adventure you have planned this spring, it is always important to be "Bear Aware." If you plan to hike, fish or bike, plan on bringing bear spray.
WATCH OUT: These are the deadliest animals in the world
LOOK: Here are the pets banned in each state
Because the regulation of exotic animals is left to states, some organizations, including The Humane Society of the United States, advocate for federal, standardized legislation that would ban owning large cats, bears, primates, and large poisonous snakes as pets.
Read on to see which pets are banned in your home state, as well as across the nation.
More From Newstalk KGVO 1290 AM & 98.3 FM