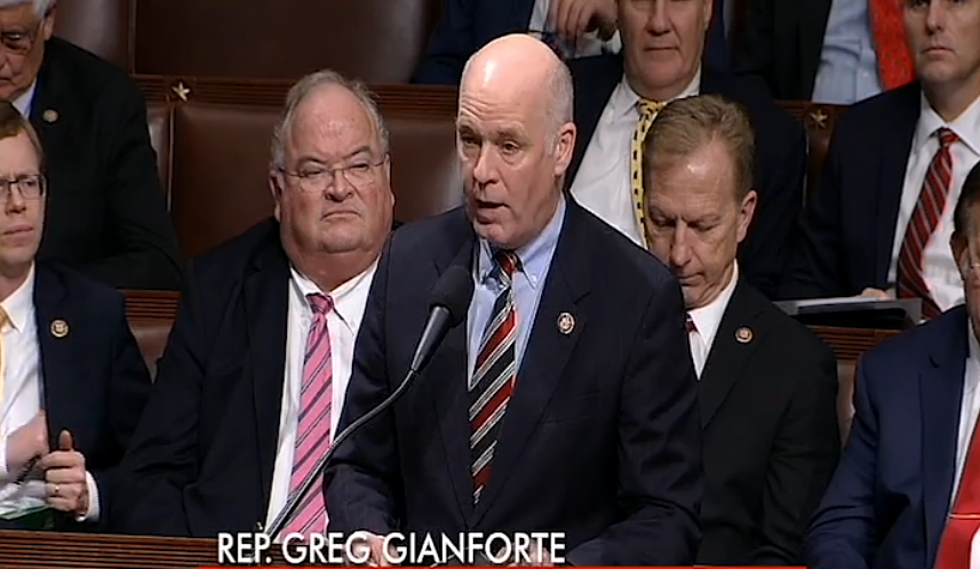 Gianforte Criticizes the "Baseless Articles" of an "Impeachment Sham"
Courtesy of Gianforte
Representative Greg Gianforte delivered a speech before Congress on Tuesday during which he stood in opposition to the articles of impeachment introduced against President Donald Trump. In his speech, Gianforte emphasized his contempt for the articles and his disapproval of the impeachment process.
"Today this chamber is pushing through the most partisan, baseless articles of impeachment in our history. House Democrats' hyper-partisan impeachment has been a sham since day one, driven by those whose bitter rage against President Trump has blinded their better judgement. The fact is [that] they've resolved to overturn the results of the 2016 election the day President Trump won."
Continuing on in his speech, Gianforte criticized the quality of the impeachment hearings.
"Earlier this year, Speaker Pelosi said, 'Impeachment is so divisive to the country that unless there's something so compelling and overwhelming and bipartisan, I don't think we should go down that path.' None of those standards have been met. The committee hearings were a scripted, substance-free, made-for-TV show. They would be comedy if impeachment weren't so serious and grave."
Gianforte concluded his speech by clarifying his voting decision and reiterating his stance on the hearings.
"I will vote against this partisan impeachment sham. Let's get back to the work that the American people sent us here [to do]."
On Wednesday the 18th, President Trump was impeached by the House of Representatives, becoming the third president in American history to be impeached. According to AP News, the first charge brought against President Trump, passing 230-197-1, alleges that President Trump pressured the Ukrainian government to investigate a political opponent in anticipation of the 2020 election. The second charge, passing 229-198-1, alleges that President Trump obstructed Congressional investigations into the incident.
The articles of impeachment will now be sent to the Senate for an impeachment trial next year. Speaker Pelosi said the House will wait to send over its article of impeachments until the Senate establishes its rules.
More From Newstalk KGVO 1290 AM & 98.3 FM