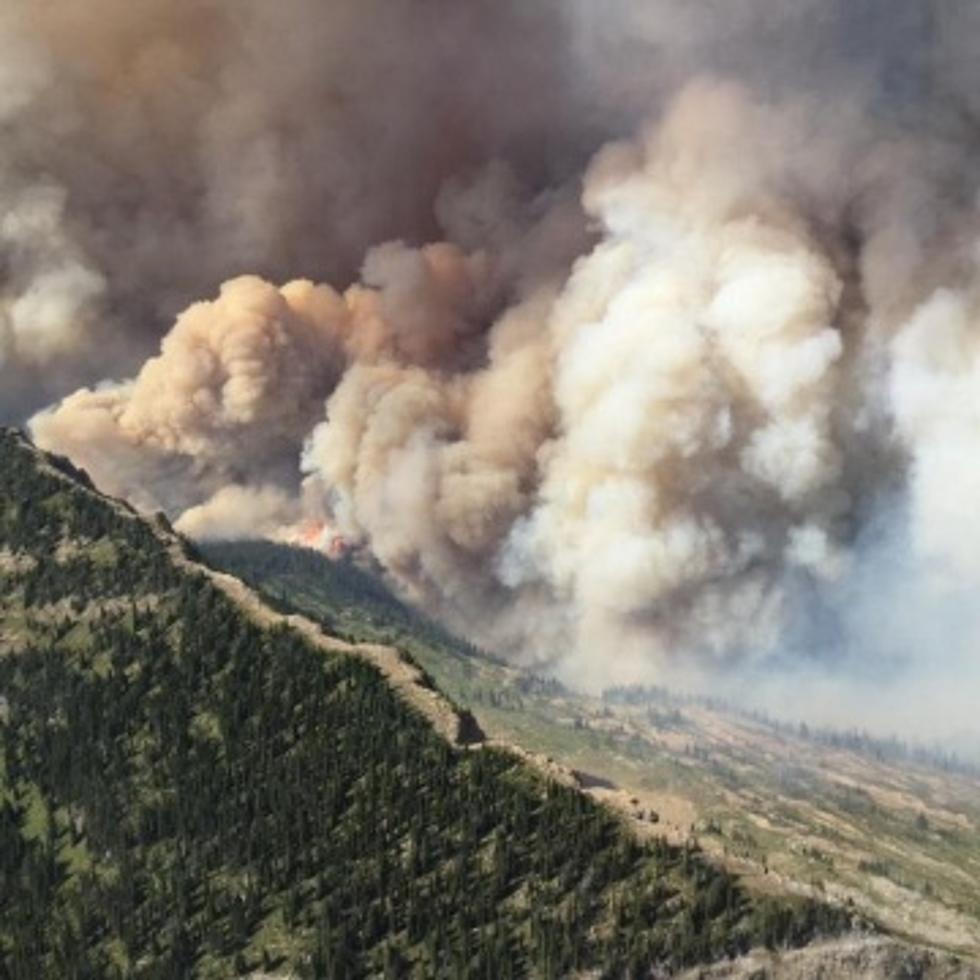 Focus Turns to Sheep Fire out of the Thompson-Divide Complex Fires in Glacier
Photo Courtesy of NBC Montana
There are numerous fires burning up throughout Glacier National Park and Flathead National Forest. The main fires in the area are called the Thompson Fire, Granite Fire, and Sheep Fire. While the Thompson Fire is almost 14,000 acres, Public Information Officer Gregg Denitto says that their main focus is on the 73 acre fire south of Essex.
"I'm focused primarily on the Sheep Fire," Denitto said. "We're seeing considerable increased activity. We are starting to experience significant winds out on that fire and we are starting to disengage and bring some of our firefighters off the line for safety reasons."
There are currently 30 to 40 firefighters on the scene of the Sheep Fire, and while there have been reports of an increase of illegal campfires in the area, Denitto says he doesn't think that is the cause of these larger fires.
"Some cases we do not know," Denitto said. "The Thompson Fire cause is still under investigation. I believe both the Sheep and Granite Fire were lightning caused."
A number of North Western counties are set to move into Stage II Fire Restrictions as of tomorrow, August 20.
More From Newstalk KGVO 1290 AM & 98.3 FM