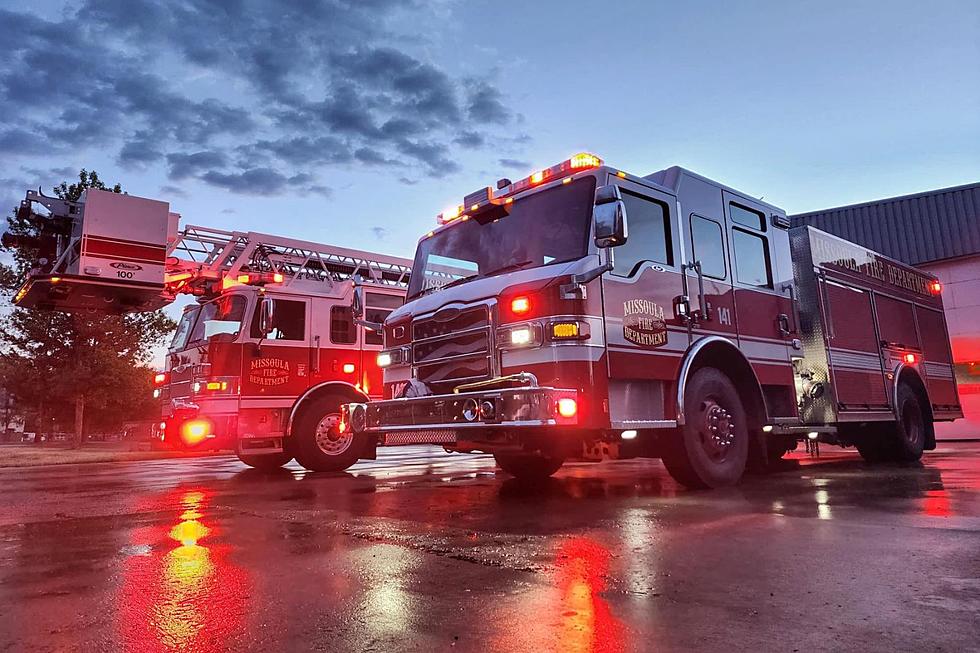 Structure Fire at Missoula Textiles Leads to Evacuations
Credit: City of Missoula Fire Department
Missoula, MT (KGVO-AM News) - On Tuesday, October 17, 2023, at approximately 06:34, crews were dispatched to a call reporting visible smoke in the Missoula Textiles building located at 111 E Spruce Street. Battalion Chief Troy Ault has the details. 
"Upon arrival, the first due Engine 111 crew found a light haze of smoke and a strong chemical smell inside the building," Ault said. "The building was evacuated, and additional responding crews were staged outside the building for response and assessment of the building's exterior. Ladder 148 crew assessed the roof for any issues and no issues were found." 
Following an extensive interior search of the building, Ault said heavy smoke was found coming from the direction of the dirty laundry sorting area.  
"A fire was found at one of the sorting stations; rotating racks were dropping laundry, thus adding additional fuel to the area," Ault said. "Responding crews quickly extinguished the fire to prevent significant damage to the building. No injuries were reported. Fire Marshal Dax Fraser and Assistant Fire Marshal Adam Sebastian are the assigned investigators." 
The fire's cause remains under investigation. KGVO will provide more information when it becomes available. 
Looking Back at One of Montana's Most Explosive Fires
The 2013 Lolo Creek Fire burned within 6 miles of Missoula
Gallery Credit: Dennis Bragg
More From Newstalk KGVO 1290 AM & 98.3 FM