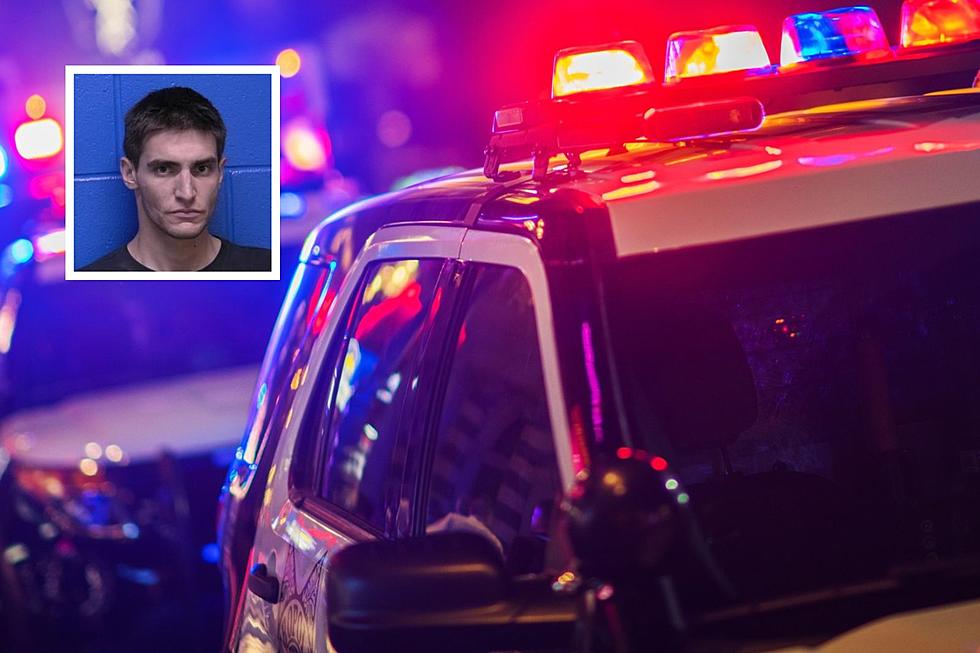 Great Falls Pre-release Escapee Gets Caught With Meth in Missoula
File photo: welcomia, Getty Stock/Think Stock; Mug Shot: Missoula Jail
Missoula, MT (KGVO-AM News) - On July 5, 2023, Missoula Police Department officers were assisting United States Marshalls in attempting to locate and arrest 30-year-old Maxwell Faulkner on a warrant and investigating another individual who was reported to be in a stolen vehicle. Officers were advised that Faulkner and the other individual were at a residence on Eaton Street.  
According to court documents, Faulkner is an escapee from the Great Falls Pre-release Center and had a felony warrant for his arrest. United States Marshalls advised that Faulkner entered a vehicle driven by a separate individual and they were parked on the south side of Franklin Park. The vehicle subsequently moved and parked near a residence in the 1800 block of South 9th Street.  
The separate individual got out of the vehicle and pretended not to see law enforcement. Faulkner was still in the passenger seat of the vehicle. Officers exited their vehicles and conducted a stop. Faulkner was arrested and searched incident to arrest.  
An officer located a 9mm handgun in Faulkner's waistband. Another officer conducted a subsequent search prior to taking Faulkner to the Missoula County Detention Center on the warrant. According to the officer, Faulkner was twitching, constantly readjusting his body, and maneuvering his hands toward his pockets.  
The officer located three small clear plastic baggies in Faulkner's front left pocket. Two baggies contained a white crystalline substance, and the third baggie contained a white residue. An officer field tested the substances, which resulted in presumptive positive results for methamphetamine.  
Faulkner was transported to the Missoula County Detention Center and is currently being charged with felony criminal possession of dangerous drugs. On July 6, 2023, Faulker made his initial appearance in Missoula Justice Court and his bond was set at $25,000. 
The information in this article was obtained from sources that are publicly viewable.
LOOK: Where people in Montana are moving to most
Sta



cker
compiled a list of states where people from Montana are moving to the most using data from the U.S. Census Bureau.
More From Newstalk KGVO 1290 AM & 98.3 FM