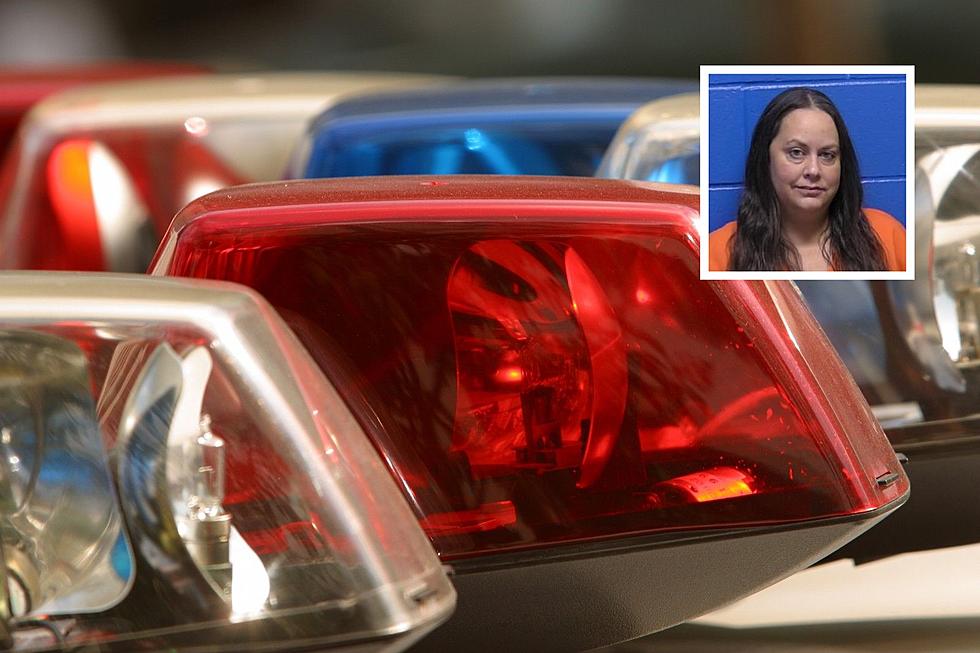 Drunk Driver Going the Wrong Way Flees Crash Scene in Missoula
File Photo: Jupiterimages, Getty Stock/Think Stock: Mug Shot: Missoula Jail
Missoula, MT (KGVO-AM News) - On July 28, 2023, Missoula Police Department officers were dispatched to a report of a hit-and-run crash in the 3400 block of Tina Avenue. A complainant reported that his vehicle had been struck by a blue Chrysler sedan. 
An officer responded to the area and as he was exiting his patrol car, he observed the complainant urgently pointing towards a blue Chrysler, which was driving east on England Blvd., and shouted, "That's her!" The officer jumped back in his patrol car and began driving toward the Chrysler. 
The officer caught up with the Chrysler and observed it swerve abruptly to the right, crossing the white line, and almost striking the curb. The Chrysler then made a wide left turn into the KOA campground on Tina Avenue.  
The officer activated his emergency lights, but the driver refused to yield. The officer then observed the driver nearly strike a dumpster in the campground. The driver eventually came to a stop. The officer gave the driver, later identified as 40-year-old Ivy Martin, commands to walk backward toward the sound of his voice.  
Martin had a difficult time taking direction and backing up in a straight line. According to court documents, the officer had to give Martin several commands to prevent her from running into various objects. Martin's balance was staggered, her speech was slurred, and she was argumentative with the officer.  
Once the officer took Martin into custody, he noted she had bloodshot eyes, diminished gross motor skills, an inability to divide her attention, and a strong odor of an alcoholic beverage. Martin was eventually transported to the Missoula County Detention Center, where she provided a breath sample of .260 BAC. 
Another officer spoke with the original caller who stated Martin drove towards him in his lane of traffic. He said he slowed down and stopped because the vehicle was traveling the wrong way and he was afraid of being hit. He stated he had a short interaction with Martin and felt she was under the influence. A short time later, Martin got into her vehicle and left. 
The officer conducted the crash investigation and was unable to verify insurance on the vehicle. The officer also learned that Martin's driver's license was suspended or revoked and that she has three prior DUI convictions. 
Martin is currently being charged with felony DUI, driving with a suspended license, failure to carry proof of insurance, leaving the scene of an accident, and failure to yield to law enforcement. 
The information in this article was obtained from sources that are publicly viewable.
Have You Seen Missoula's Utility Boxes? Here are 21 of Them
Missoula's Traffic Light Box Art
More From Newstalk KGVO 1290 AM & 98.3 FM