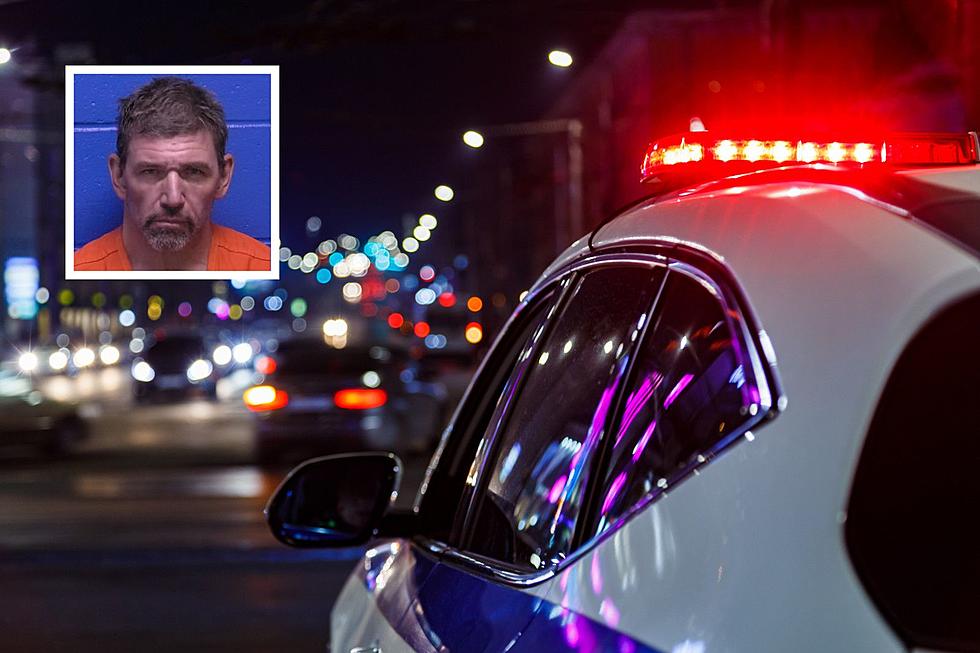 Wrong Way Driver Nearly Hits Sergeant Head-On on I-90 in Missoula
File photo: z1b, Getty Stock/Think Stock; Mug Shot: Missoula Jail
Missoula, MT (KGVO-AM News) - On Sunday, November 5, 2023, at approximately 5:48 a.m., a Missoula County Sheriff's Office Sergeant was traveling westbound on I-90 near the East Missoula Exit and he was in the passing lane about to overtake a semi-truck. As he got closer to the Semi, he noticed its brake lights come on. Then the sergeant saw headlights in his lane of travel. He braked hard and swerved to the right narrowly missing being struck head-on by the other vehicle.  
The sergeant's vehicle fishtailed on the wet pavement, and he recalled bracing for an impact that thankfully didn't happen. He gained control of his patrol vehicle and composure, activated his emergency lights and siren, and notified dispatch of the wrong-way driver. 
A short time later, he could see the suspect vehicle taillights at approximately the 112-mile marker still traveling eastbound in the westbound lanes. He then caught up to the vehicle and paralleled it using his spotlight to try and get the driver's attention. The driver did not acknowledge him or appear to see him, he just stared straight ahead driving at approximately 50 MPH. 
The sergeant sped up and went to the emergency vehicle crossover at approximately the 113-mile marker. He pulled into the crossover to get the suspect's attention. This seemed to work as the suspect stopped his vehicle in the roadway. The sergeant exited his vehicle and directed the suspect to pull into the median. The male seemed confused and had a hard time unlocking his door but once he did, the sergeant had him turn the vehicle off and step out. 
The male, who was later identified as 56-year-old Matthew Boyd, asked, "What's going on", to which the sergeant replied, "You almost hit me and another vehicle head-on going the wrong way on the interstate". According to court documents, Boyd then replied I must have fallen asleep or something. 
A Deputy conducted a DUI investigation and Boyd was placed under arrest. After a blood draw at a local hospital, Boyd was transported to the Missoula County Detention Facility. He is currently being charged with felony criminal endangerment and DUI. 
The information in this article was obtained from sources that are publicly viewable.
10 of Missoula's Most Infuriating Intersections
Ever found yourself at one of these intersections and wanted to scream? We feel you.
Gallery Credit: Ashley
More From Newstalk KGVO 1290 AM & 98.3 FM