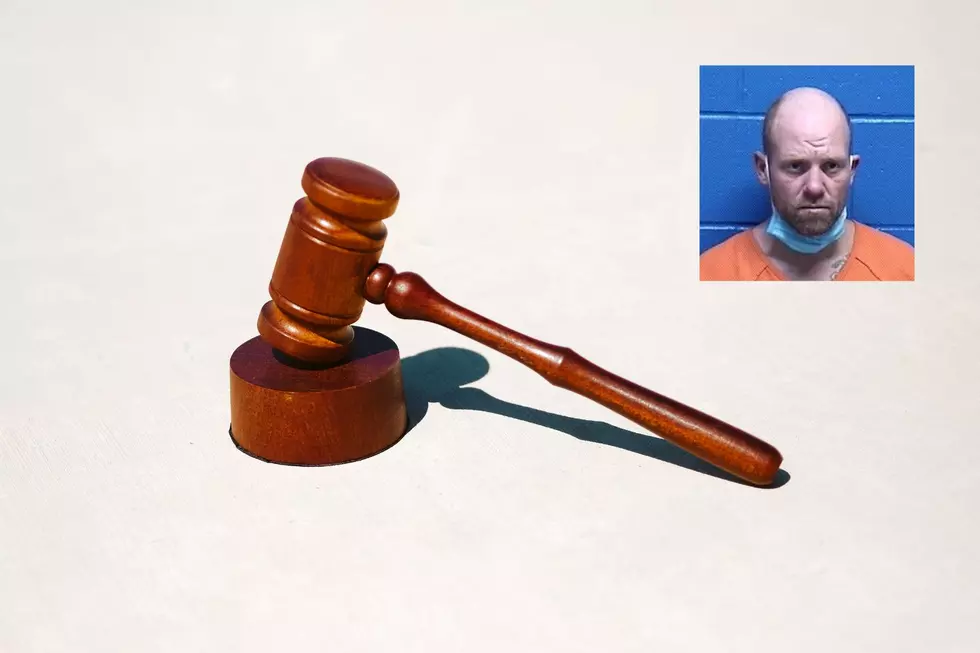 Covey Found Guilty of Homicide in Bludgeoning Missoula Murder
File photo: Tingey Injury Law Firm on Unsplash; Mug Shot: Missoula Jail
Missoula, MT (KGVO-AM News) - 44-year-old Charles Covey was found guilty of deliberate homicide on Thursday after a nearly week-long trial for the murder of wheelchair-bound Lee Roy Nelson in 2020.
KGVO News spoke to Lead Attorney for the Missoula County Major Crimes Unit, Mac Bloom about the verdict.
Justice Done in the Murder of a Wheelchair-Bound Man
"Charles Covey was charged with deliberate homicide and tampering with evidence involving the death of Leroy Nelson in November of 2020," began Bloom. "This homicide was committed down by the parking structure right off of Front Street near the Clark Fork River, right there by the Orange Street Bridge, Mr. Covey murdered Leroy Nelson, a man who lived at the Poverello Center. After he committed the murder, he got rid of his clothing and what we believe to be the murder weapon and so he was charged with tampering with evidence for doing that."
Bloom said he and his co-counsel Caitlin Creighton prepared their case step by step over several months.
"My co-counsel and I, Caitlin Creighton had been working on this trial hard since Thanksgiving, working weekends, and working holidays," he said. "There's just so much that goes into it. The state ended up calling 41 witnesses in this case in chief. So you have to make sure that all these witnesses are around, and you have to make sure that your exhibits are properly prepared. You must also make sure you're organized in your outlines."
With the Trial Over now the Sentencing Phase will Begin
Bloom said now that the trial is over, the sentencing phase will take several months.
"The sentence will be determined in April, and I believe sentencing was set for April 17 at 9:00 a.m," he said. "The court is going to set a special setting to allow the parties more time to argue for what they believe to be an appropriate sentence. We have to look at a lot of things including criminal history, background, and other information. At this point, the Department of Corrections starts preparing what's called a pre-sentence investigation report, and that just goes through and outlines every aspect of a person's life, their education, history, their work history, their family history, their criminal history, and prepares a report so that all the parties and the court know exactly what kind of a person we're working with and then can tailor a sentence appropriately."
Bloom said he was extremely proud of the work done by the Missoula County Attorney's Office to prepare and conduct the murder trial.
Covey's $1 Million Bond has been Continued until Sentencing
"It is an incredibly difficult process," he said. "It takes a lot of work, but Caitlin did an amazing job and then the team at the Missoula County Attorney's office really came together to help out with anything that we needed. I'm just glad that justice was done for Leroy Nelson, in being killed down there by the river. It's just a horrific tragedy. And it's good that the person who did it is being held accountable."
This case investigation was led by Detective Guy Baker and involved all of the resources the Missoula Police Department had to offer. This includes the patrol division, additional detectives, and crime scene investigators.
Covey has been held in the Missoula County Detention Center on a $1 million bond, which has been continued until he is sentenced in April.
25 True Crime Locations: What Do They Look Like Today?
Below, find out where 25 of the most infamous crimes in history took place — and what the locations are used for today. (If they've been left standing.)
LOOK: What major laws were passed the year you were born?
Data for this list was acquired from trusted online sources and news outlets. Read on to discover what major law was passed the year you were born and learn its name, the vote count (where relevant), and its impact and significance.
More From Newstalk KGVO 1290 AM & 98.3 FM