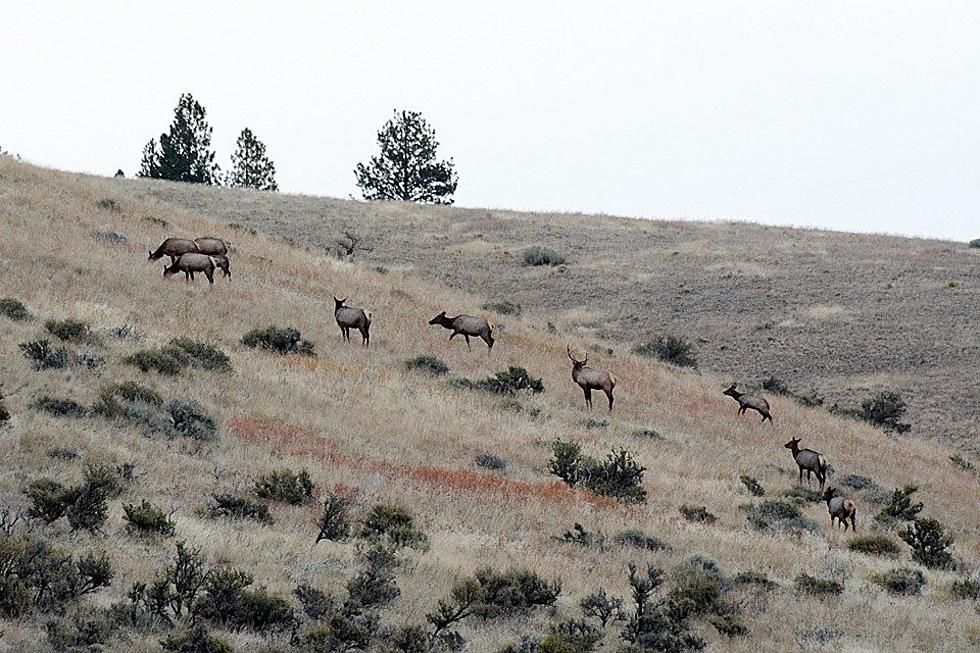 FWP admits commission's violation of public's constitutional rights
Credit: Laura Lundquist, Missoula Current
Laura Lundquist
(Missoula Current) Montana Fish, Wildlife & Parks attorneys have acknowledged that FWP commissioners violated the public's constitutional right-to-know and agreed to require the commission make their wildlife decisions and dealings more transparent.
Montana Fish, Wildlife & Parks this week entered into mediation with Wolves of the Rockies in an effort to settle a lawsuit filed by the nonprofit on March 24, 2022. In the end, FWP attorneys acknowledged that the commission's secretive practices constituted constitutional violations.
In its lawsuit, Wolves of the Rockies alleged that the FWP commission had violated the nonprofit's right-to-know when it didn't respond to six public records requests filed between Aug. 10, 2021 and Jan. 21, 2022.
In May 2022, FWP finally provided some of the requested information, part of which included an email chain showing that six of the seven commissioners – all Gianforte appointees – had discussed in private suggested changes and proposals to the 2021-2022 Wolf Plan and elk shoulder season, according to court records. During their commission meeting on Aug. 10, 2022, the six commissioners ended up adopting the options they'd discussed over email but denied that they'd talked about it outside the meeting.
The private discussion revealed in the email chain is a violation of Montana's open-meeting laws, so Wolves of the Rockies attorney Robert Farris-Olsen amended the lawsuit to include that violation.
FWP tried to get Lewis and Clark County district judge Christopher Abbott to dismiss the case, saying it was moot once the wolf season – which ends in March – was over. But Abbott refused to dismiss, saying that although the season was over, the same violations could be repeated and required review.
Wolves of the Rockies spokesman Marc Cooke said FWP wanted to get the matter resolved quickly without going to court. For five hours on Wednesday, mediator Greg Pinski shuttled between Wolves of the Rockies in one room and FWP in another, assembling a consent decree. Cooke and Quentin Kujala, FWP Chief of Conservation Policy, signed the consent decree late Wednesday, and it was submitted to Abbott on Thursday.
The decree requires the commission to do several things to ensure better transparency for at least one year. They have to fulfill, at no charge, all Wolves of the Rockies public records requests regarding "wolves" or "trapping"; post all their intervening emails and text messages at least two days before each commission meeting; post all public comments submitted by Wolves of the Rockies to ensure they're included in the record; use only public-issued email addresses and telephones for commission business; attend public training on open-meeting laws and open-records compliance; and provide Wolves of the Rockies with an hour of additional public comment during the June 2024 commission meeting.
Aside from those requirements, Cooke was pleased with one other part of the consent decree.
"I'm really quite blown away with the language: 'By entering into a consent decree, defendants (FWP) admit that they violated the plaintiffs constitutional rights.' They admitted that," Cooke said. "I still can't get the commissioners to answer my phone calls or answer my emails. We're not fighting for wolves – we're fighting for the integrity of the process."
Contact reporter Laura Lundquist at lundquist@missoulacurrent.com.
LOOK: Must-do activities at every national park
Stacker
lists the must-do activities at every national park ranked by the annual number of visitors.
Gallery Credit: Angela Underwood
The Missoula Current
is a Montana owned and operated news organization founded in 2015 to help fill the void in local journalism, and we've been free to read ever since. If you would like to read the original article,
click here.
More From Newstalk KGVO 1290 AM & 98.3 FM