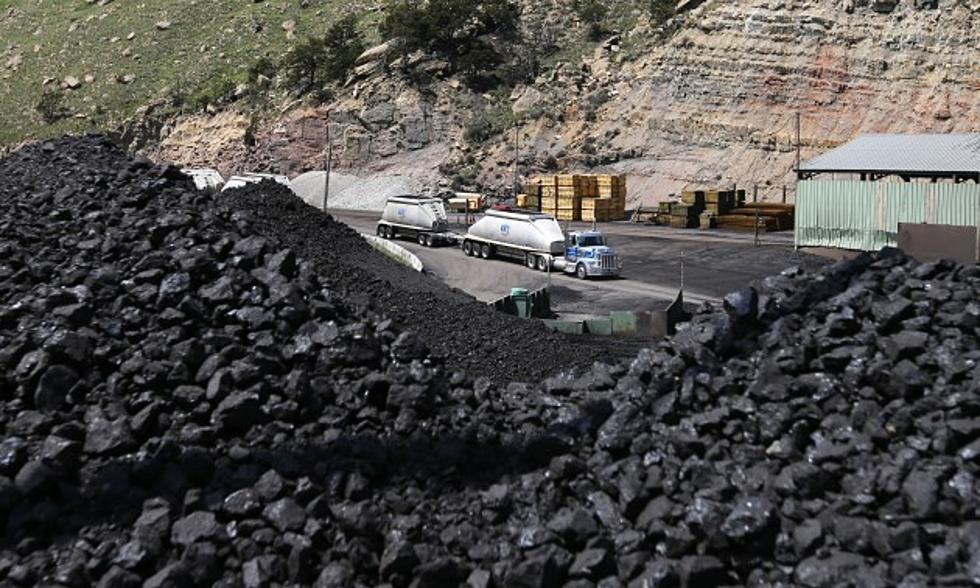 Coal Company That Supplies Montana Colstrip Plant Declares Bankruptcy
Photo courtesy of George Frey - Getty Images
Westmoreland Mining, which operates two major Montana coal mines has filed for Chapter 11 bankruptcy. Though many Montanans may not have heard of the company, the two largest mines are pretty well known. Bureau of Business and Economic Research Director Patrick Barkey explains.
"Westmoreland is a major coal producer," Barkey said. "They are publicly listed. They operate two facilities in Montana. One is the surface mine at Rosebud and it is adjacent to the Colstrip plant. The other is the Absarokee mine, which is a subsurface mine. Both of those have different markets."
Shares in Westmoreland plummeted after the announcement, but Barkey says it will be difficult to judge how this will impact Montana as Westmoreland is a large company with mines in multiple states.
"What it means going forward is really something that is not going to be very clear for Montana in particular," Barkey said. "Going ahead, the only thing you can say is that bankruptcy is a signal of the financial stress being felt by the company. It does not necessarily mean that the activities of the company, in particular the two mines here in Montana, are necessarily under threat of closure or some sort of shrinkage.
Barkey says many major coal producers have gone through bankruptcy in recent years, some multiple times as the coal market shifts.
More From Newstalk KGVO 1290 AM & 98.3 FM