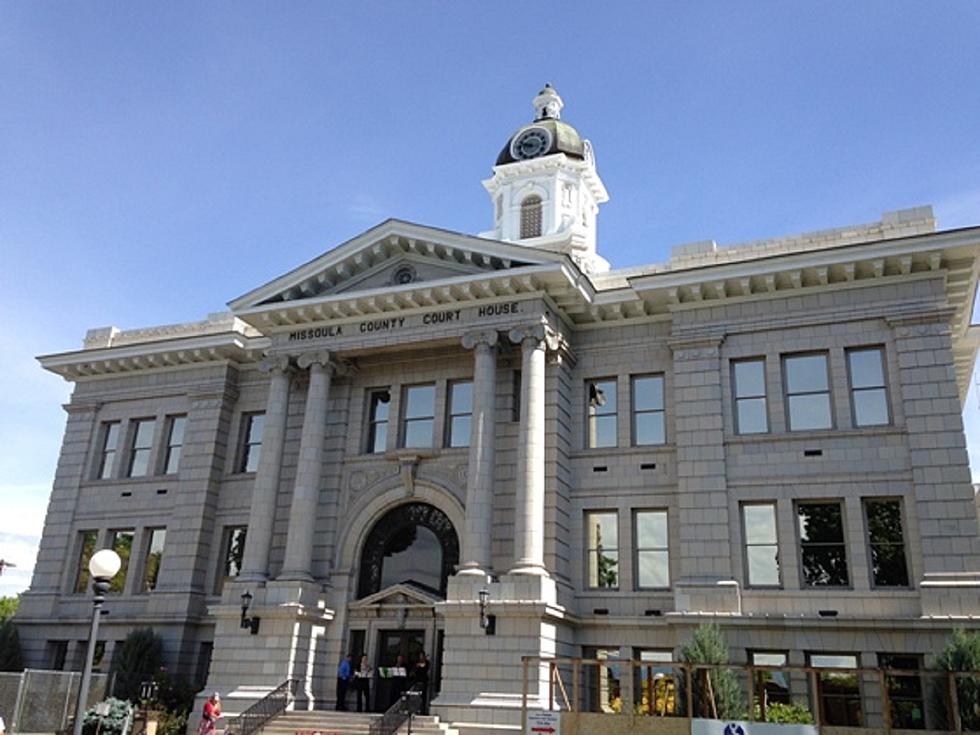 Christopher Newrider Pleads Guilty to Negligent Homicide in Missoula
photo by Peter Christian
33 year-old Christopher Newrider has entered a guilty plea to the charge of negligent homicide rather than face a nonjury trial for felony deliberate homicide that was scheduled to begin this week.
Newrider admitted to shooting and killing Sundance Leon Ron Hernandez in Missoula District Court before District Court Judge Robert L. 'Dusty' Deschamps.
Deputy County Attorney Mac Bloom spoke to KGVO News and described what happened in 2020.
"I can discuss the facts that are in the affidavit of probable cause, and what that alleges is that Sundance Hernandez and Mr. Newrider were in a parking lot," Bloom began. "There was some sort of an altercation, and Newrider ended up shooting Sundance in the head and then he fled from law enforcement and was not apprehended until about 24 hours later."
Bloom then described why the charge was amended from deliberate homicide to negligent homicide.
"The case was originally charged as a deliberate homicide," he said. "Law enforcement did a very thorough investigation from the beginning. They interviewed all the witnesses, and as we were preparing for the non jury trial, we did some more interviews and discussion with witnesses and one in particular. There was an eyewitness to the case who provided some new information that made it clear that the evidence was more in line with the defense's theory of negligent homicide, and so we ended up amending the charge to negligent homicide and that's what he pled guilty to."
Bloom said both the prosecution and defense agreed on what is called an 'open plea'.
"He entered what's called an open plea, which means that both sides can make any recommendation authorized by law," he said. "Negligent homicide is punishable by up to 20 years in the state prison, so that's what's on the table. I can't go into exactly what the state is going to recommend because it's not a matter of public record yet. But we have sentencing set for May 5."
Newrider remains in the Missoula County Jail and bail was continued at $1 million.
Sentencing has been set for May 5 at 9:00 a.m. before District Judge Robert L. 'Dusty' Deschamps.
25 True Crime Locations: What Do They Look Like Today?
Below, find out where 25 of the most infamous crimes in history took place — and what the locations are used for today. (If they've been left standing.)
Get to Know Missoula A to Z
All about Missoula, Montana.
Most Expensive Airbnb in Western Montana
Entire villa available on Airbnb
Near Superior, Montana
More From Newstalk KGVO 1290 AM & 98.3 FM