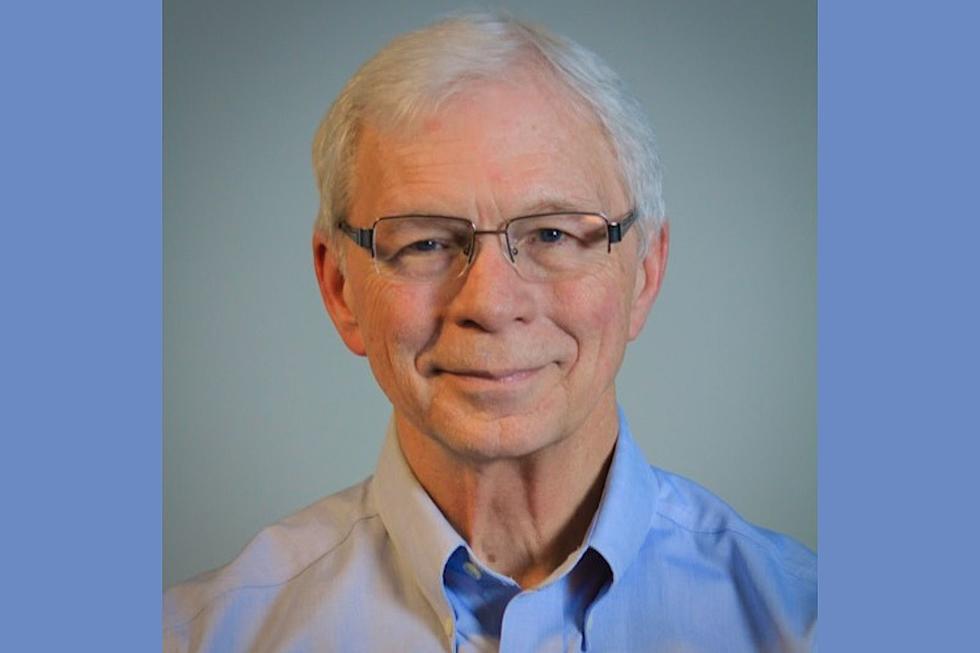 Celebrate Peter Christian's 50 Years in Broadcasting
Credit: Ashley Warren
The most trusted voice of Montana News and the Voice of the Griz, Peter Christian is celebrating 50 Years in Broadcasting. This Montana legend, esteemed member of the community, and proud husband to Lorna, and father to Jenna and Luke wants you to join him in celebrating this milestone.  
On Thursday, November 16, 2023, Townsquare Media and News Talk KGVO will be hosting a dinner and career retrospective for Peter at the Hilton Garden Inn in Missoula! This evening of celebration will include dinner, a charity raffle, and a look back on Peter's illustrious career as told by friends, family, colleagues, and the man himself.  
"Peter is such an important and celebrated voice in our community, and the sheer fact that he has been working in broadcast for half a century is an incredible achievement," said Scott Richman, Market President, Townsquare Media Missoula.  "Peter has built incredible trust with the local business, political and public interest sectors, and our event is an amazing opportunity to honor him, while making an important donation and focus on law enforcement in our community." 
A portion of the proceeds from the event will benefit law enforcement and children, two causes that are incredibly important to Peter. The charity we are highlighting is Fight Crime-Invest in Kids, which is a national, nonpartisan, anti-crime organization of over 5,000 law enforcement leaders and crime survivors. Their sheriffs, police chiefs, prosecutors, and crime survivors, armed with research, make the case for investments in evidence-based programs and policies that can cut crime and put kids on the path to success. 
You can buy a table (with 8 seats/dinners) for your company or organization for $800 (which comes with recognition at the event, a gift basket, and more); or purchase individual tickets which include seating and dinner for $75. You can purchase tickets by clicking the button below. 
If you have more questions, please contact Scott Richman at 406-523-9833. 
Here is a special message from the man himself, Peter: 
My 50th-year radio anniversary celebration came as a complete surprise to me, as the subject was a casual mention with my boss at Townsquare Media Scott Richman. Now that the celebration has been expanded to invite friends, current and former coworkers, listeners, and website readers, I just want to say how absolutely humbled I am to have had so many people call, text, or stop me in Costco or Wal-Mart to congratulate me on my 50th anniversary. 
Radio has been my work life since 1973 when I began my career at KCAP Radio in Helena working the midnight to 6:00 a.m. shift. I learned my craft from some of the best in Montana radio, like Jim Schaeffer, my first boss, in addition to Tommy Thomason, Charlie Brown, Your Old Fat Dad (Lee Curtis) Cato Butler, Ray Nicklay, and Bill Schwanke. 
I had a brief brush with a radio legend, the late Paul Harvey, that began with a random 3:00 a.m. phone call and lasted several years with Mr. Harvey actually sponsoring me for $25 in the March of Dimes Walk-a-Thon (although I was sworn to secrecy about the donation)! 
Here in Missoula, I worked at KYLT 1340 AM, KYLT- 100.1 FM (now KZOQ) KMPT with the great Monte Turner, and a totally free form program called 'The Breakfast Club with Dale Moore (Beaman McPhee) and J.J. Quinn. In 1999, I took over the Morning News Express on KGVO and hosted that show until June of 2023. 
I have co-hosted Talk Back with Pete Denault and now with Nick Chrestenson for many years with guests from all over the world through Bob Seidenschwarz with the Montana World Affairs Council, and with hundreds of local guests and, of course, our callers! 
It has been my privilege to have taken home 25 first-place E.B. Craney Awards since 1976 for Montana Broadcaster of the Year, Best News Story, and Best Newscast, as well as numerous runner-up awards. 
I love what I do, and it is our listeners and website viewers that have made my and KGVO's success so humbling over the years! Thank you…and I hope to see as many of you as possible at the event in November at the Hilton Garden Inn to help benefit 'Fight Crime-Invest in Kids'! 
-Peter
Our title sponsor is The Jason Baker Team at Rise Realty Montana, along with sponsors Bitterroot Shedz, Direct Source, and Walt Kero of Kero Byington & Associates accountants. 
Your Best Bet for Lunch in Missoula Montana
What can around $15 dollars get you for lunch in Missoula? Here are some suggestions from the locals who eat here:
More From Newstalk KGVO 1290 AM & 98.3 FM