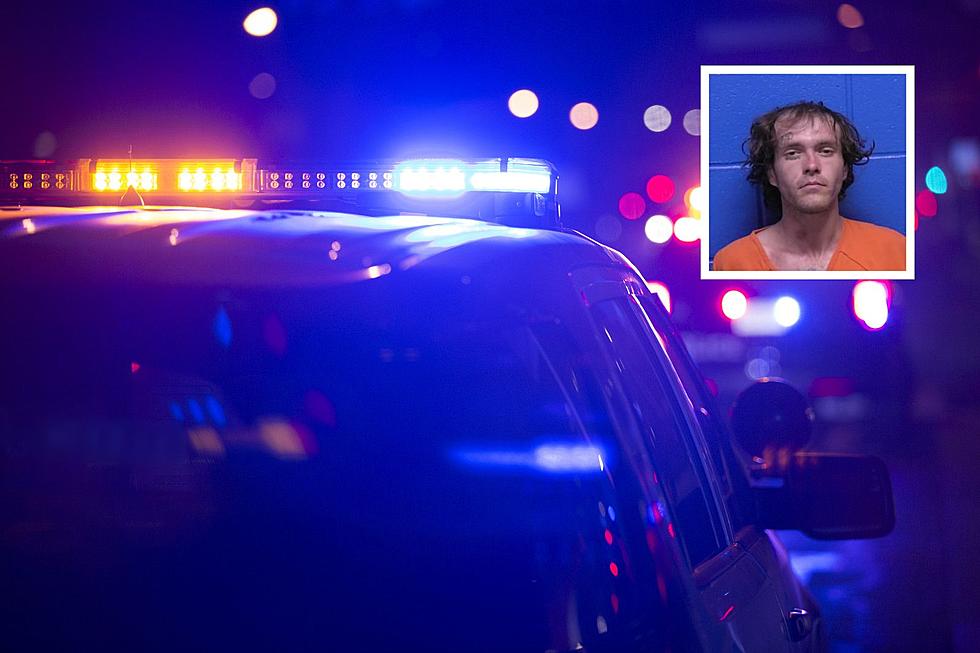 Man Well-Known to Missoula Police Burglarized a Motel Room
File photo: MattGush, Getty Stock/Think Stock; Mug Shot: Missoula Jail
Missoula, MT (KGVO-AM News) - On July 31, 2023, a Missoula Police Department officer was dispatched to a burglary in progress call at the Thunderbird Motel. The caller reported she had witnessed a burglary inside her motel room via her surveillance camera. Officers made contact with the caller and a male in their room at the motel.  
The two reported they had witnessed two males enter their room via their surveillance camera. The two reported they immediately noticed the following items were missing from their room: a toolbox, a backpack with miscellaneous tools, Suboxone medications, Zofran medication, the male's wallet, a Blink Camera, and a massage gun. 
The caller showed the officer the footage from her surveillance camera. Neither the caller nor the male knew the two males who entered their room. The officer sent a department-wide email with photos and video footage to see if any other officers recognized the two males. Multiple officers were able to identify the first male as Travis Voigt based on his distinctive tattoos and frequent contact with law enforcement.  
According to court documents, the officer was also advised that not only does Voigt have frequent contact with law enforcement, but Voigt also has a history of burglaries including multiple arrests and a conviction for burglary from the state of Texas. 
On August 2, 2023, the caller contacted law enforcement again and said she had learned additional information regarding the burglary. An officer responded and the caller said that one of her friends recognized Voigt and knew where he was located. The friend also reported that Voigt had recently been trying to sell a couple "scrips," referring to prescriptions. The friend reported that Voigt said one of the prescriptions was Suboxone, one of the prescription medications that was stolen earlier. 
The officer responded to Voigt's alleged location and immediately observed Voigt sleeping under the sunshade of a tent along the Clark Fork River's bank. The officer also observed the stolen prescription bottle sitting directly inside the tent. 
The officer made contact with Voigt, advised him of why he was present, and subsequently Mirandized him. Court documents indicate Voigt admitted to entering the motel room and grabbing items from the room before leaving. 
Voigt was placed under arrest and transported to the Missoula County Detention Center. He is currently being charged with felony burglary. On August 4, 2023, Voigt made his initial appearance in Missoula Justice Court and his bond was set at $25,000. 
The information in this article was obtained from sources that are publicly viewable.
LOOK: This is where homes are selling the fastest right now
Stacker
compiled a list of the metros where houses are selling the fastest, according to data from Redfin.
More From Newstalk KGVO 1290 AM & 98.3 FM