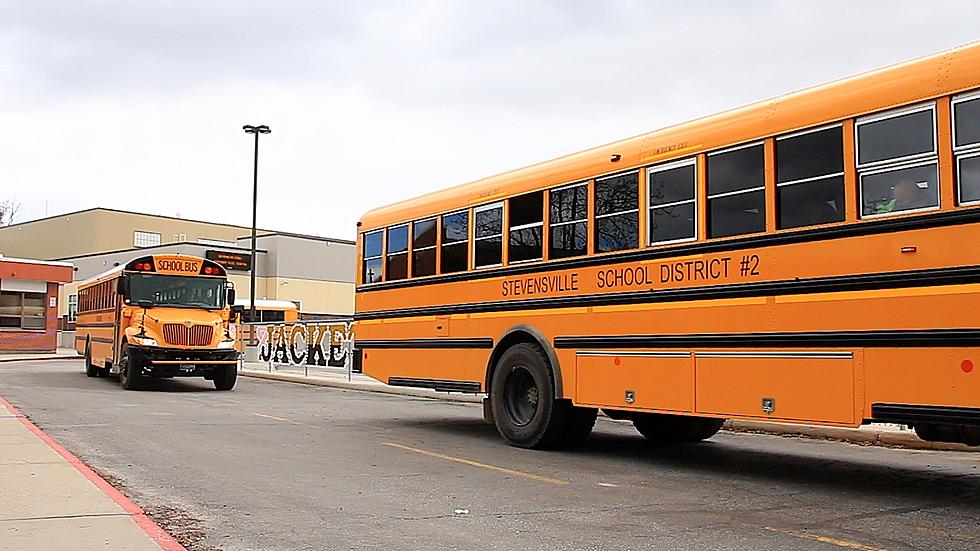 MHP Checks for Impaired Driving After Bitterroot School Bus Crash
File photo by Dennis Bragg
Missoula, MT (KGVO-AM News) - A Stevensville school bus driver is in jail on charges of impaired driving, leaving the scene of an accident, and endangering children after going off the road and running through two fences.
Authorities say none of the children on board the bus were hurt in the accident.
Stevensville School Superintendent Dave Thennis says the crash happened Tuesday morning when the district's Bus 1, which is the north end of the district, was transporting children to class. He says the bus went off the road and into a ditch, where it hit a fence. He says the driver then overcorrected and hit another fence on the opposite side of the road.
There was no immediate word on how many students were on the bus, but Ravalli County reports the 76-year-old woman is facing 9 counts of Criminal Child Endangerment.
Additionally, the suspect was being held in the Ravalli County Jail on charges of impaired driving, Failure to Give Notice of an Accident by the Quickest Means with apparent damage over $1000, failing to notify property owners of the damage, and leaving the scene of an accident without permission.
"Fortunately, everyone is safe, but the incident reminds us of our commitment and responsibility to keep students safe," Thennis said. "Montana Highway Patrol quickly arrived on the scene and is actively investigating the incident."
Like many school districts in Western Montana, Stevensville uses a third-party transportation company, and the driver isn't an employee of the school district.
"We are deeply concerned about this situation and will not allow this driver to transport students," Thennis added.
Top 20 Birds You'll See In Your Montana Backyard
If you love bird watching here are the top 20 birds you'll spot in your backyard here in Montana. Credit to
What Birds Are In My Backyard
for the list.
More From Newstalk KGVO 1290 AM & 98.3 FM