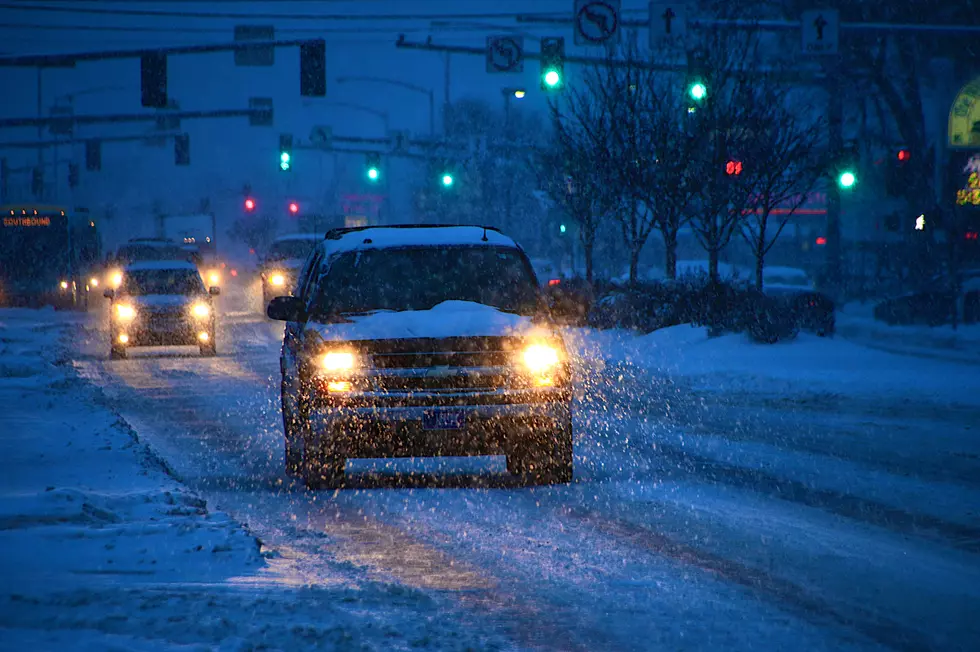 Big Snow and Flash Frozen: Montana Temps to Plunge
Dennis Bragg photo
Heavy snow, wind, a flash freeze, and sub-zero weather. There's hardly anything NOT on the winter weather menu in Western Montana for the remainder of the week.
And while it likely won't be as severe as before Christmas, it will still be enough to get our attention, starting with the heavy snow Thursday afternoon into Friday with a Winter Storm Watch in place for Friday evening into Saturday morning. 
A combination of factors is going to make this a really unpleasant winter weekend and will have you reaching for hot chocolate and Netflix. 
It all starts Thursday afternoon with snow that could eventually dump "at least" 4 inches of snow in the valleys and "at least" 8 inches in the mountains.
"Could be some moderate to heavy snow, even in the valleys, but mountains are definitely going to get a direct hit out of this first phase," explains National Weather Service meteorologist Dave Noble. "And then it's going to warm up a little bit Friday, probably continuing the snow in the mountains and a few other places."
Snow could pound the Flathead
Noble says the conditions could generate snow rates up to 2 inches an hour, mainly in Northwest Montana.
"Usually there are areas that do get those higher snow rates. You know the Glacier Park region they usually get that. One of those previous storms we had a month ago in December had, like you know, almost 3 feet of snow in that area. Just because the snow rates were so high. Two to three inches per hour."
Very dangerous conditions Friday night
Missoula south might not see that heavy snow, with a warm-up on Friday. Then we get flash frozen Friday night.
"And that's when we're expecting flash freezes," Noble tells me. "Blowing snow, drifting snow, even moderate to heavy snow in some places could be a big mess. The travel could be quite difficult Friday night into Saturday." 
Then it REALLY gets cold
And we're not done yet as sub-zero temps return. Not quite as cold as before Christmas. But still miserable. Noble and his colleagues expect 15 to 16 below by Sunday night, and colder in places like the Butte-Blackfoot region.
"The lows actually could be 20 to 40 below along West of the Divide we have about 90% probability of 20 below or so or colder for those areas."
Temps could moderate next week, but forecasters are already eyeballing another big surge of moisture.
READ MORE: What are the Missoula rules for shoveling when the weather is dangerous?
Montana's Top 10 Record-Setting Wild Weather Events
Montana is named Big Sky Country for several reasons, not only grandiose Sunsets but impressive weather events as well! Ask any Montana resident who has scoffed at the idea of tossing a blanket or snow shovel in the trunk of the car " just in case". Here is a list of Montana's Top 10 Record-Setting Wild Weather Events
More From Newstalk KGVO 1290 AM & 98.3 FM